Small, minority-owned pizza joint in Shreveport thriving during COVID-19 pandemic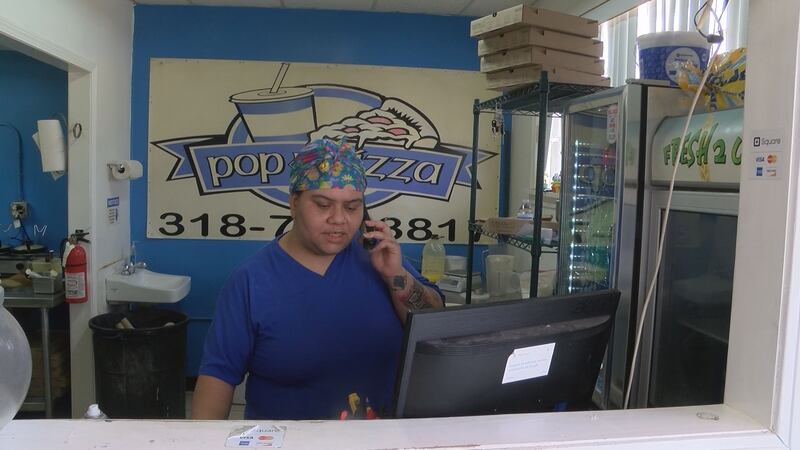 Published: Aug. 25, 2021 at 2:28 PM CDT
SHREVEPORT, La. (KSLA) - As some restaurants struggle during the pandemic to find workers and keep their doors open, one popular Shreveport pizza shop found a way to thrive.
Pop N Pizza is a small, minority & family-owned pizza restaurant that has found much success during the pandemic.
Co-owner Brittani Shabazz and her husband purchased the business from previous owners. The shop has accrued over 7,000 likes on Facebook and several five-star reviews.
Shabazz said the pandemic has helped her business excel in the midst of uncertainty.
"The pandemic increased our business, because during the pandemic, everything was closed and pizza was one of those things people wanted to make them feel comfortable," she said.
Angelique Williams is a regular customer at the pizza shop, and she says she supports the business as much as she can.
"I actually come here often; I would like to support all black owned businesses. And plus, their food is really good. You know going in with a pandemic and what not, so it's important to give back to the community and put it back in our pockets," Williams expressed.
Before the pandemic, Pop N Pizza allowed customers to come inside their building to pick up orders, now they're strictly curbside.
"We're going to do whatever we can for our customers to have them remain safe and us (staff) remain safe," Shabazz added.
Despite having to adjust to pandemic changes, Shabazz and her husband found the secret sauce to keep their business popping.
Copyright 2021 KSLA. All rights reserved.