Family mourns mother, daughter who died one day apart due to COVID-19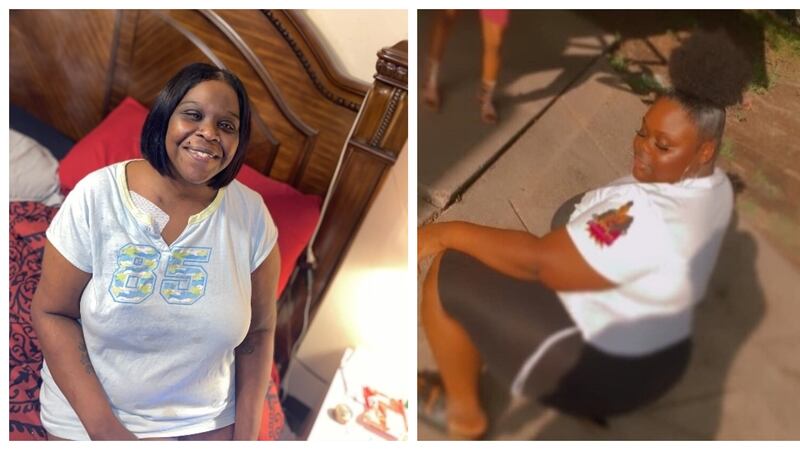 Published: Aug. 18, 2021 at 3:11 PM CDT
SHREVEPORT, La. (KSLA) - A family is mourning after COVID-19 caused a mother and daughter to lose their lives just one day apart.
A routine pregnancy checkup for 21-year-old Lacresanna Williams took a turn when she tested positive for COVID-19.
"The next day we got a call saying she had to have an emergency C-section and she passed," said Cassandra Martin, Lacressana's aunt.
The family says they have not been able to see the newborn baby. Lacressana is also the mother of a 1-year-old.
Martin says her sister, and Lacresanna's mother, 42-year-old Victoria Williams, went into an immediate panic after hearing the news.
Little did the family know, but Victoria had also contracted COVID-19. She passed away one day later.
Earlie Williams is now mourning the loss of a daughter and granddaughter.
"She [Lacresanna] loses her life and leaves two precious babies here, and right behind her she loses her momma. She left five kids," Williams said.
Neither women were vaccinated, and now their family is pleading for everyone to take COVID seriously.
"We heard about it and see it on tv, but you never think it will happen to your family," Martin said.
Monroe Brown is the executive director of Seniors First and she has helped at least 12 families bury their loved ones. She has been working with the family to plan the funeral. She's doing it with the help of Precious Memories Mortuary.
"I'm there for them from the first step of the body being picked up all the way until after the funeral is over. I also provide resources to help them with the emotional anguish," she said.
Brown says she was called to help the family because they're from the same neighborhood.
"It does affect me emotionally, especially when the family comes from the same community that I come from, which is Cedar Grove," she said.
Anyone in need of assistance can reach out to Brown at (318) 230-6697 or Seniorsfirstplan@gmail.com
The funeral for both women is set for Saturday, Aug. 21.
Copyright 2021 KSLA. All rights reserved.