Longtime officer of Arkansas Game & Fish Commission dies of COVID-19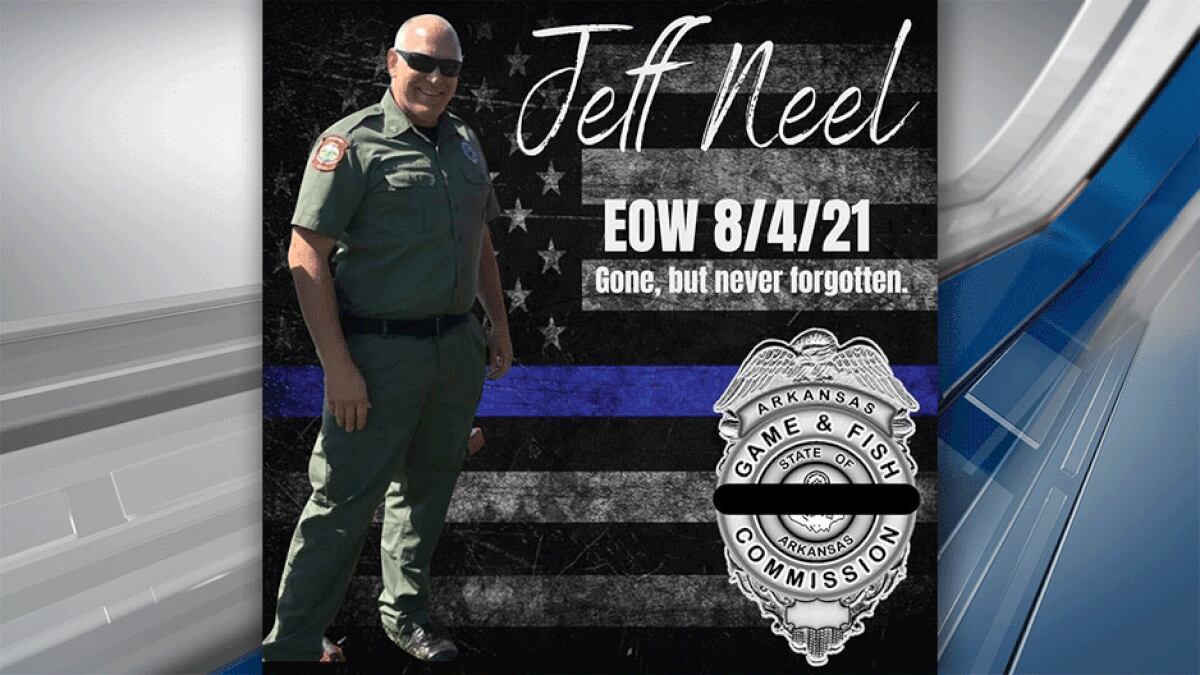 Published: Aug. 6, 2021 at 10:57 AM CDT
(KSLA) - Another ArkLaTex law enforcement officer has died due to complications of COVID-19.
The Arkansas Game & Fish Commission (AGFC) says Cpl. Jeffery Neel, 56, died the night of Aug. 4 at a hospital in Plano, Texas. He had been hospitalized since June 1, they say.
"Jeff was a true member of his community, and he will be sorely missed," Col. Brad Young, chief of the AGFC's enforcement division, said. "Let us remember him for his love of family, passion for the great outdoors, and the contributions he made to his community. His passing has and will greatly affect us all. Jeff will be missed more than words can express."
He was a 21-year veteran of the commission, serving at the Hope Regional Office for his entire career. He was also a veteran of the Army.
Hempstead County Sheriff James Singleton posted on Facebook Friday afternoon (Aug. 6) offering their condolences to Neel's family.
"Jeff was a true public servant, having known and worked with him over the past 30 years Jeff was a person of integrity and a servant's heart," Singleton said.
Copyright 2021 KSLA. All rights reserved.