ArkLaTex trail riders gather in downtown Shreveport for parade, block party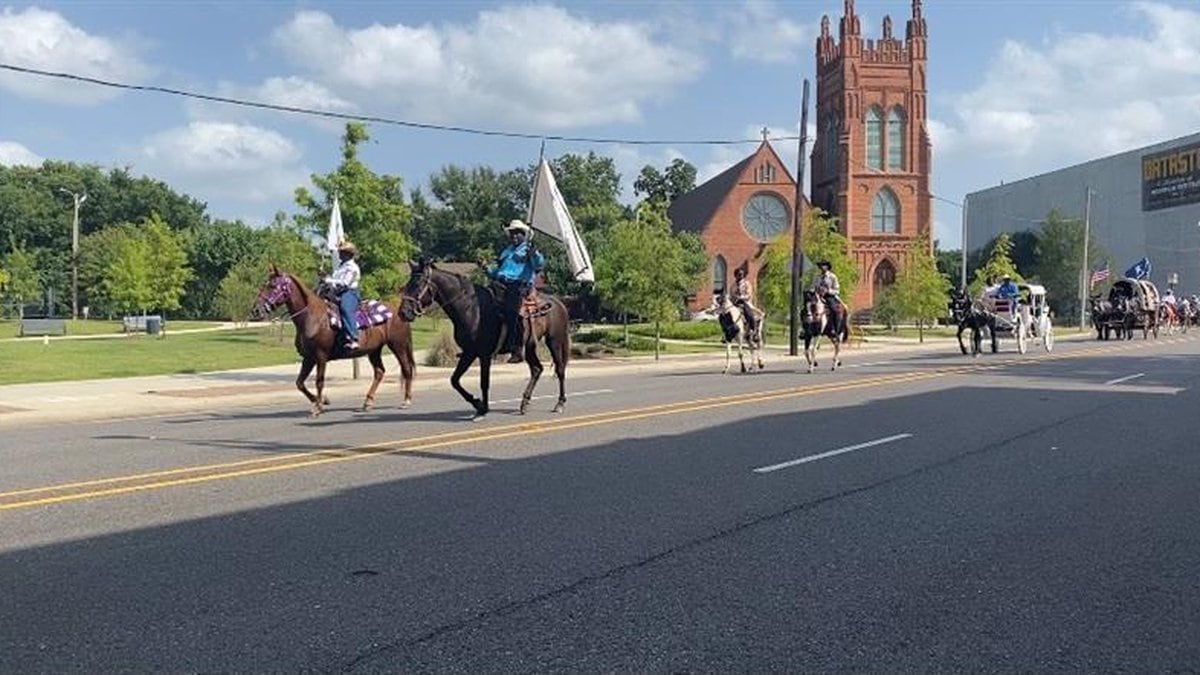 Published: Jul. 24, 2021 at 6:45 PM CDT
SHREVEPORT, La. (KSLA) - On the afternoon of July 24, people came together for the Louisiana Trial Riders Parade and Block Party in Shreveport.
The Shreveport Regional Arts Council (801 Crockett Street) is hosting the event to showcase the contributions of African American cowboys to the trail riding culture of northwest Louisiana.
"It goes back to the old times, horse-riding, and just having a love of horses and fellowship with each other. It's a family friendly event and fun time," said Collis Boyd with Warriors Riding Club of NWLA.
"It's the freedom," Joseph Baylor, President of Kick Da Dust Up Riding Club said. "It's going out there and enjoying life."
Many also came to check out the "Louisiana Trail Riders' exhibit at Artspace by the Shreveport Regional Arts Council. A collection of photography, shirts from different trail riding clubs and memorabilia to showcase generations of culture.
Johnetta Jackson was approached about putting several of her photos on display.
"Over the years, when we trail ride, I take pictures of my friends and my family. So just to see my work up on the wall and to see our organizations represented, it's a fantastic feeling," said Johnson. "Trail riding for me is a community endeavor. It is old friends making new friends and hanging out and having a good time. It's relaxation."
She agreed with other trail riders at Saturday's event comparing it to a family reunion.
"When the CDC said no more large crowds due to COVID our association embraced that," Johnson said. "We did not ride, we didn't have our gatherings, so each opportunity in 2021 we get to be together I can understand people thinking of it as a family reunion. We get to see those individuals we haven't seen in a while and it's good to know they are still here. A lot of clubs lost a lot of members to the pandemic. We are just so excited about being together again."
The exhibit will be open to visitors at Artspace through August 17.
Copyright 2021 KSLA. All rights reserved.