Red River Balloon Rally kicks off on June 11
The event will be held at the Brookshire Grocery Arena in Bossier City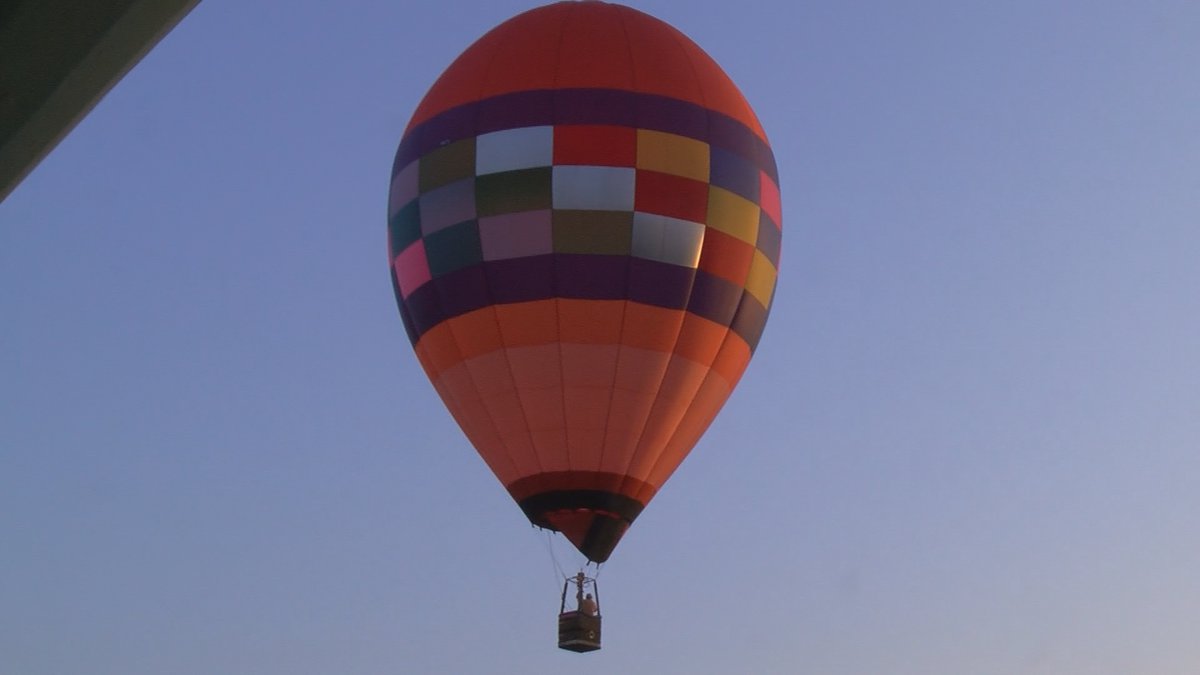 Published: Jun. 7, 2021 at 4:29 AM CDT
|
Updated: Jun. 11, 2021 at 3:07 PM CDT
SHREVEPORT, La. (KSLA) — The Red River Balloon Rally is back for 2021, but at a different location and without sales of alcoholic beverages.
Recent heavy rainstorms prompted organizers to move the festival to the two parking lots on the north side of Brookshire's Grocery Arena in Bossier City. Free parking for attendees will be in the two south parking lots.
And given the sudden change in venue, organizers say an outdoor alcohol permit for Bossier Parish could not be approved in time for the festival, which will be held Friday and Saturday, June 11-12.
There will be Coca-Cola products for consumption. Click here for a full list of food vendors.
On the upside, organizers said, this new venue will allow the festival to be much more accessible to strollers and those who have limited mobility.
Temperatures are expected to be in the 90s and the pavement will be hot. So people are being encouraged to dress accordingly, wear sunscreen and drink plenty of water.
The festival will feature:
balloon glows each night (special balloon shapes this year include Rocky the Flying Squirrel, Bullwinkle, Raccoon and Cowboy),

live performances by Christian, country and rock bands,

a fireworks show,

tethered balloon rides,

a fun zone for the kids,

a professional kite-flying exhibition, and,

food and craft vendors, including Bossier City Farmers Market, and much more.
Events will kick off Friday with Faith and Family Friday Night presented by First Bossier. There will be performances by Danny Gokey, the First Bossier Worship Band and YALA.
Saturday, the second day of the rally, will be Louisiana Saturday Night presented by ERS Cat. The music lineup that night will include a 1980s music experience with The Molly Ringwalds, After Midtown and Johnny Earthquake and the Moondogs.
Copyright 2021 KSLA. All rights reserved.