ArkLaTexans discuss need to recognize passage of a year since George Floyd's death
Activists and other leaders say we still have a long way to go locally and throughout the country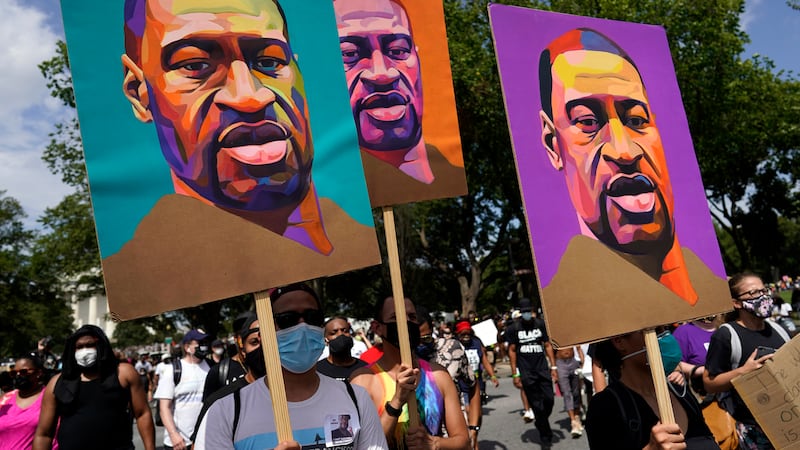 Updated: May. 25, 2021 at 9:18 PM CDT
SHREVEPORT, La. (KSLA) — A year ago today, former Minneapolis police officer Derek Chauvin held his knee on George Floyd's neck.
As Floyd pleaded for air then died, a bystander captured wrenching video that galvanized the racial justice movement and continues to ripple throughout the country.
Floyd's death "set the world in a rage" and sparked protests worldwide and calls for change in policing in the U.S.
Last month, Chauvin was convicted of murder and manslaughter in connection with Floyd's death. He is scheduled to be sentenced June 16, court records show.
Tuesday, May 25 was supposed to be another milestone moment, a time to mark passage of legislation to "root out systemic racism" in the criminal justice system, in the words of President Joe Biden.
Instead, Floyd's family visited Washington to mourn with Biden and prod Congress to act as they commemorated the loss of their brother, father and son one year ago.
ArkLaTex activists and other leaders spoke with KSLA News 12′s Tayler Davis about the importance of recognizing the passage of a year since Floyd's death.
Many of them also told her that we still have a long way to go locally and throughout the United States.
Many people say the first anniversary of Floyd's death is important because it's a time to look at how far we've come in America and how far we still need to go.
Breka Peoples, founder of People's Promise, said the fight for justice is not over just one year after Floyd's death.
"We have to move to putting policies in place. As we speak, bills are being put in place in Baton Rouge that our people are not paying attention to."
Activist Caitlin Douglas says it marks 12 months with a lack of change in the justice system. "We still have not gotten where we want to be yet.
"So for me, it symbolizes that there is an opportunity for our government and our local leadership to do what's right and hold accountable those officers."
Sociologist Willie James saw the anniversary of Floyd's death as a day to shed light on all the lives lost because of police brutality. He spent Tuesday afternoon playing old news recordings in downtown Shreveport.
"It makes me think back to 1912 when Thomas Miles was lynched after he was arrested at the Caddo Parish Courthouse," James said. "And when you compare 2020 and 2021, there's really no difference."
Activist Omari Ho-sang described Floyd as iconic because his death opens the eyes of millions. "George Floyd showed us that we can make the change when people see it for themselves."
RELATED:
The Associated Press contributed to this report.
Copyright 2021 KSLA. All rights reserved.