The Good Stuff: Mr. Everything
Bossier High senior Coleman Beeson
Published: May. 18, 2021 at 11:11 PM CDT
BOSSIER CITY, La. (KSLA) — Just call him Mr. Everything.
Bossier High School's Coleman Beeson nearly played every single boy's sport offered during his four-year high school athletic career.
"He makes me so proud, all of the time," smiled his mother, Lori, when asked about how her son was able to accomplish so much on so many different fields of competition.
But it wasn't always touchdowns and home runs while playing baseball, football, soccer, bowling, tennis, wrestling, and track and field.
"It's still tough, especially on big days like senior night. Those are the days it hits the hardest," Coleman admitted when asked about his junior and senior years as a Bearkat student-athlete.
His last two years were the toughest because Coleman was forced to get up, go to school and play the sports he loved without one of the most important people in his life, his dad.
David Beeson, a longtime Bossier High coach, passed away at the age of 57 in July 2019 after suffering from a blood clot in his lungs.
David had coached Coleman throughout his youth sports years, in both baseball and football, all the way into high school.
Throughout his years as a high school coach, David often brought Coleman with him.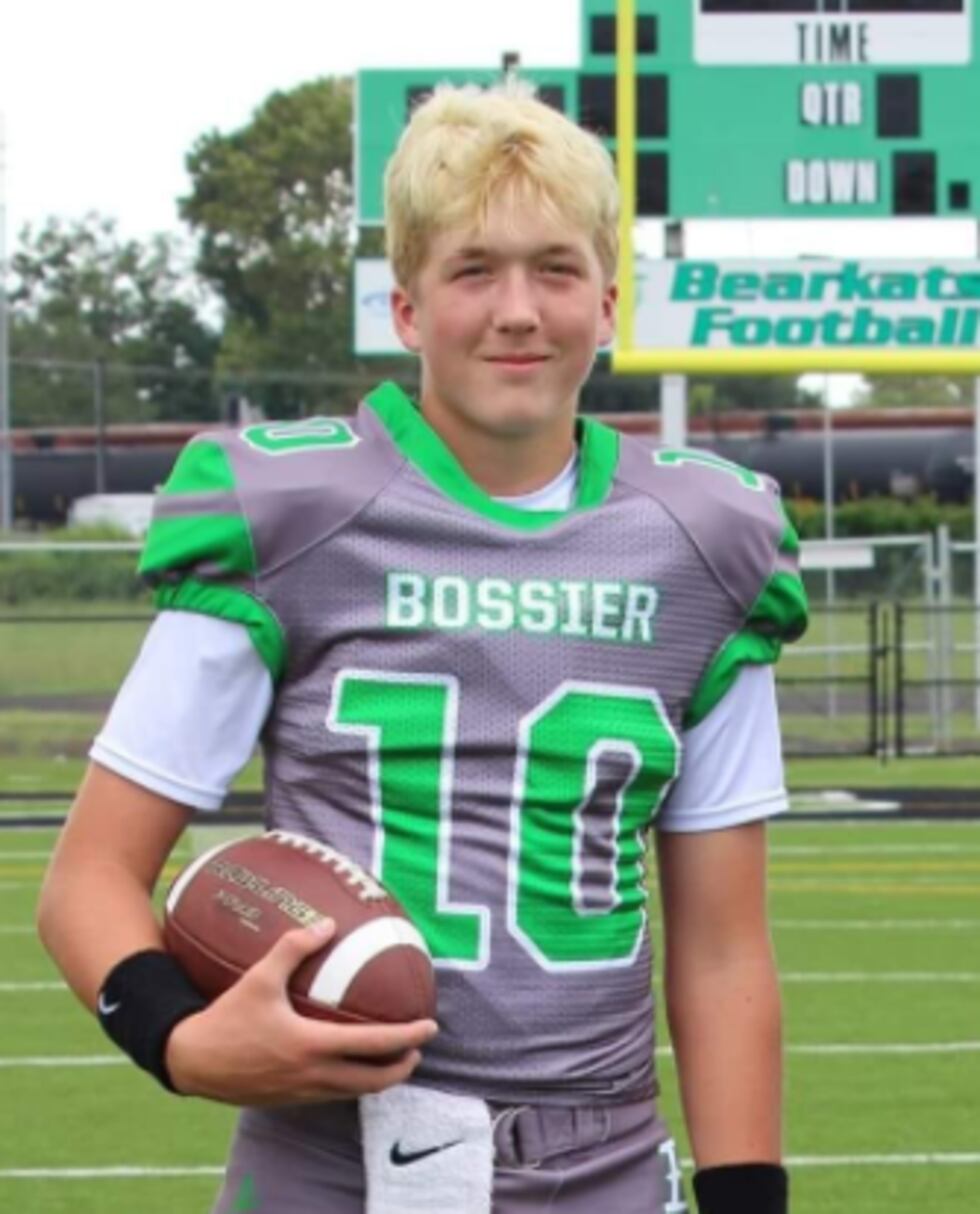 "Coleman has roamed the sidelines for 14 years. He's like one of my sons, one of mine," principal David Thrash explained, holding back tears.
He added that David's commitment to Bossier High is unmatched.
"He was always doing something — volunteering, mowing, edging, washing clothes. Whatever needed to be done, David Beeson did it," Thrash continued.
In the days following his father's death, his mother says one morning Coleman was struggling emotionally and decided to miss that day's summer football workout session.
But just minutes after the workouts were slated to begin, she heard a knock at their front door.
"I opened the front door, and the entire football team had carpooled to my house because Coleman hadn't gone to workouts," recalled Lori.
"I kind of knew right then we were going to be OK."
Coleman wrapped his high school athletic career with an amazing performance at the district track and field meet and his final home baseball game.
That morning, he finished first in the discus and second in the javelin. Then that evening, he pitched a no-hitter against Plain Dealing on senior night at the ballpark.
Coleman's mother said she knows his father would be incredibly proud.
"He'd be screaming from the rooftops."
Copyright 2021 KSLA. All rights reserved.