Rain winds down on Wednesday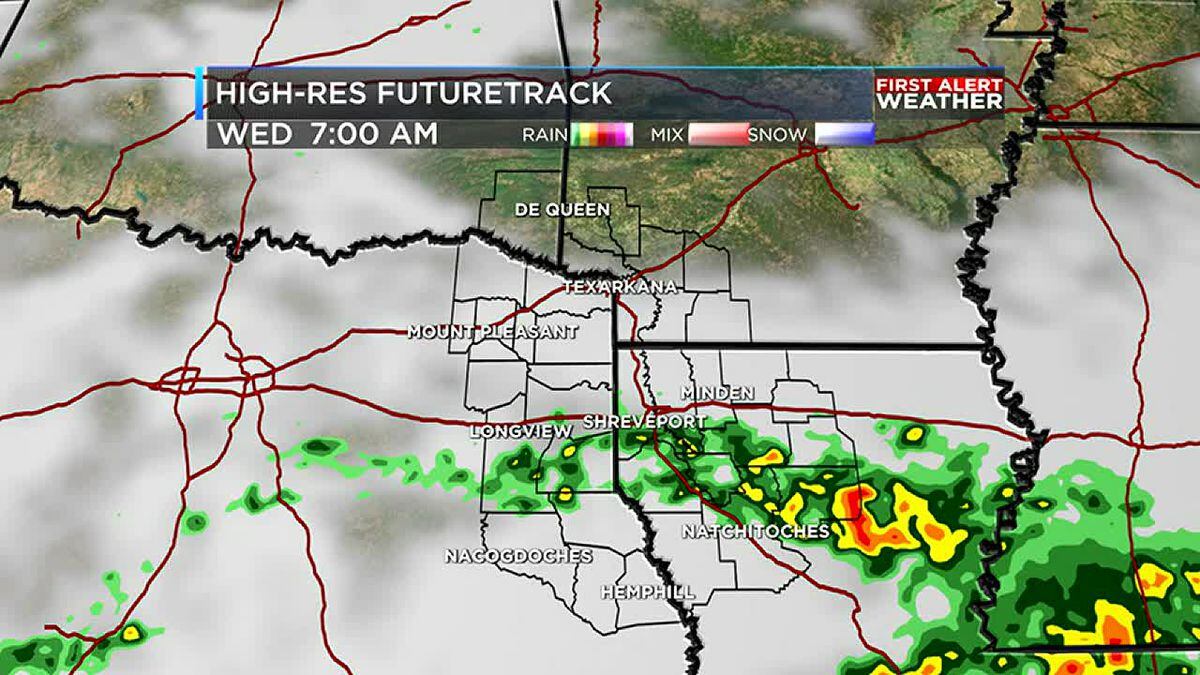 Published: May. 11, 2021 at 10:00 PM CDT
(KSLA) - The worst of the rain has come to an end. A few showers are likely Wednesday morning, before drier weather moves back in for the remainder of the week.
Overnight the rain will be winding down. There will still be some scattered showers, but maybe no more heavy rain. The clouds will be sticking around, so that will keep temperatures from cooling too much. It will however cool to the lower and mid 50s by sunrise Wednesday.
Wednesday has a chance to be a little drier than originally anticipated. I am still keeping a 40% chance of rain, but just know that all of this will be in the morning. So, it should remain dry in the afternoon. The clouds will be sticking around all day though, so I do not expect much in the way of sunshine. Therefore, it will be another gloomy day. Temperatures will warm up to the mid to upper 60s.
Finally by Thursday I am optimistic that the rain will be gone. I have a zero percent chance of rain! There should be many clouds around in the morning, but I believe they will clear out by the afternoon. So, the sunshine will finally return! This will help us dry out after all this rain over the last several days. Temperatures will warm up to the mid 70s, so it will also be a little warmer.
Friday will be an even better day! I expect a full day of sunshine with barely any cloud cover at all! The humidity will also be quite low, so it will feel nice outside. Temperatures will warm up to the upper 70s and lower 80s, so it will continue this gradual warming trend. It will be great weather to end this week!
Then by this weekend, we will be dry again on Saturday, but a couple showers may return on Sunday. So, early indications show at least half of the weekend will be nice! Even on Sunday, there is only a 30% chance for a couple isolated storms. I think most of the rain will be in East Texas. Temperatures will warm up to the mid 80s both days.
Monday and much of next week continues to look unfavorable. There will likely be more rain about everyday. Showers and storms will be moving through. It is too far away to tell if anything will be severe though. We will be your First Alert if we expect any of that. No cool down is expected this time as we should remain in the 80s.
Have a great rest of the week, and get ready for the sunshine!
Copyright 2021 KSLA. All rights reserved.