East Texas man on a family mission delivering water across Cass County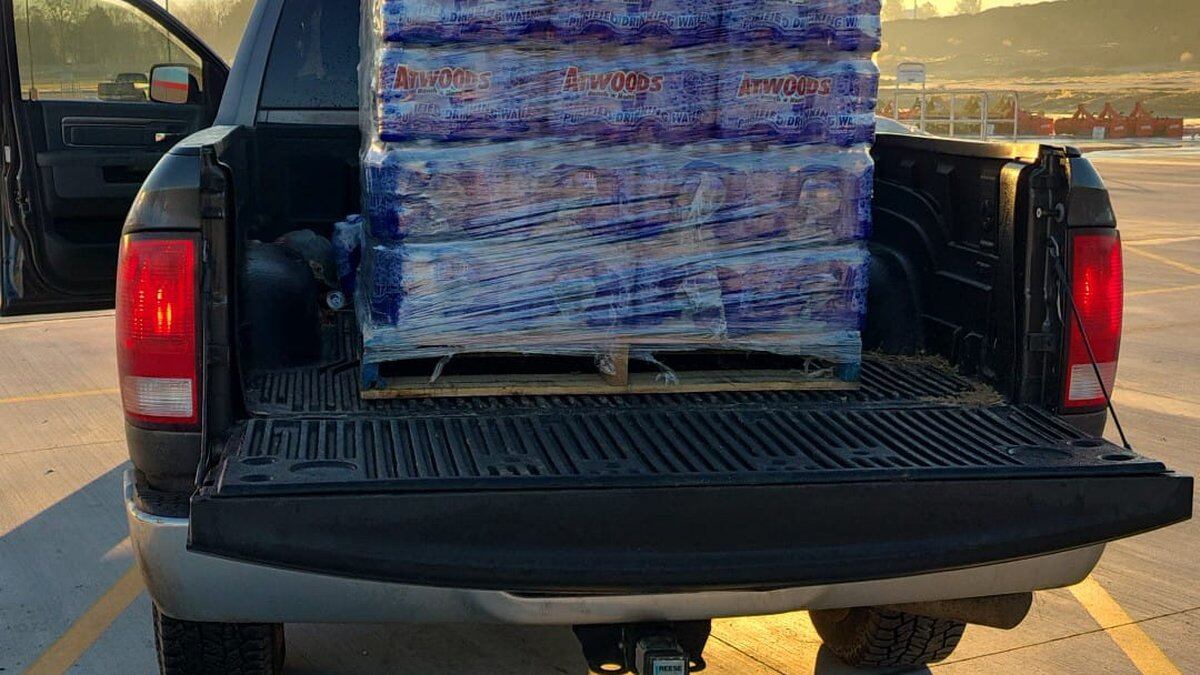 Published: Feb. 22, 2021 at 2:41 PM CST
CASS COUNTY, Texas (KSLA) - Nolan Williams has spent the last three days zig-zagging across Cass County, and even some communities beyond county borders, delivering bottled water to families who haven't had usable, running water in days.
He says his effort initially began when he started looking for water for family members.
"What I decided to do is ride around Texarkana and Mt. Pleasant area to try and find water and no one was selling it," explained Nolan.
Nolan didn't have any luck until a friend of his working at Atwood's in Mt. Pleasant told him they had pallets of water for sale.
MORE>>> List of water distribution sites in the ArkLaTex
"So I just bought a whole pallet and posted it on Facebook, anybody that needs water, any elderly people who can't get out, I'll deliver or I'll come to your town and you can pick it up."
He says on Saturday, Feb. 20, he started delivering water at 8 a.m. His last stop was in the town of Gilmer in neighboring Upshur County at close to midnight.
His children and his wife have joined him for the ride the last three days.
Nolan says his reasoning for doing this is two-fold: to show how great the need is to his children and how anyone can make a difference during times like these.
You'll hear from Nolan tonight on KSLA News 12 at 6.
Copyright 2021 KSLA. All rights reserved.