Water system workers repairing issues in outlying ArkLaTex communities; Shreveport crews working as well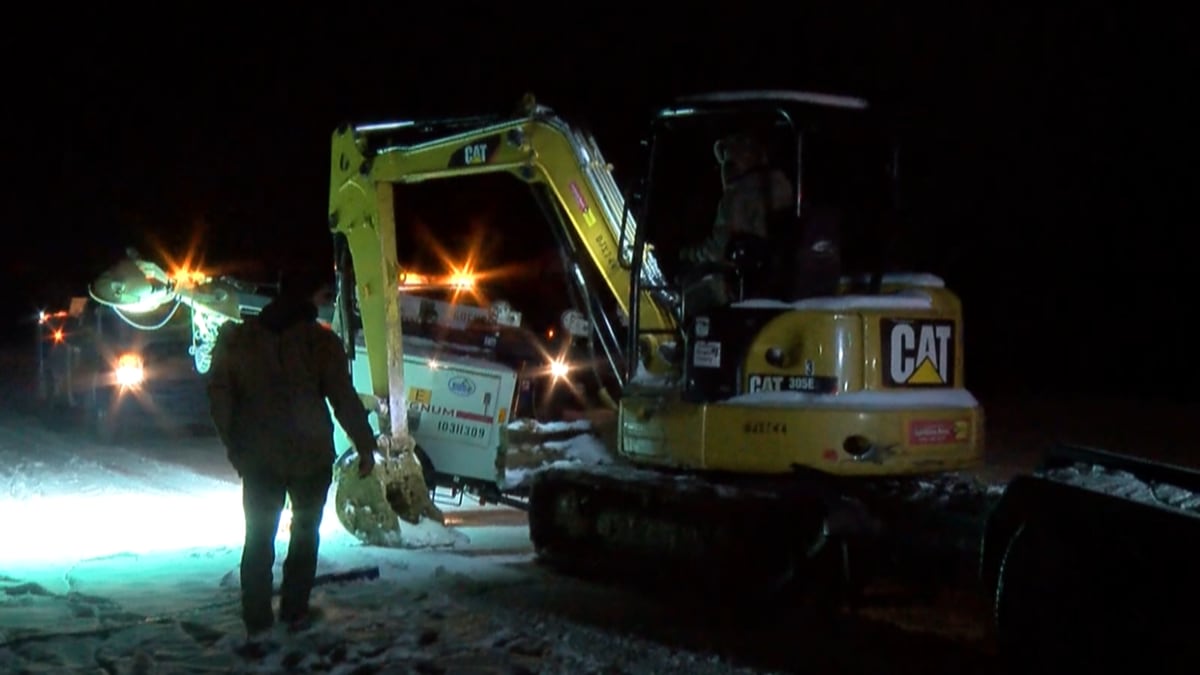 Updated: Feb. 19, 2021 at 12:01 PM CST
(KSLA) - Most areas of the ArkLaTex are either without water or experiencing low pressure and boil advisories. This is a problem that was brought on by the wintry weather that started Sunday night (Feb. 14).
Some communities have gone days without water, and many want to know when they will have normal access to water again.
Many people are asking how well cities are prepared to handle these kinds of winter events, and how they'll find and repair all the leaks and main breaks. While there has been criticism about Shreveport's level of preparedness and response, the director of the city's water department, William Daniel, says they have a plan.
"All of these leaks are syphoning off both water and pressure, which prevents us from pushing the water out, from filling our tanks, and basically being able to deliver water at the pressure normally delivered to residents and businesses," Daniel said.
At the height of the storm, more than 30,000 homes/businesses in Shreveport were without water. As of Friday morning, that figure was down to about 15,000. Shreveport's water department serves about 70,000 customers.
BENTON
Cypress Black-Bayou Water System: Officials say water pressure will remain low until the reserve tanks fill up. It may take several days for the tanks to fill to full capacity.
Benton will remain under a boil advisory until further notice.
GREENWOOD
Greenwood, La. has many residents still without water. The water plant is now fully operational, but residents with water have been asked to discontinue use from Saturday, Feb. 20 at 5 p.m. until Monday, Feb. 22 at 5 a.m.
In a press release, Greenwood's mayor says he has been assured that water will be restored to all residents if water usage is stopped.
Greenwood will remain on a boil advisory until further notice.
MARSHALL
In Marshall, Texas, the water department is working to repair two leaks in the system.
They are asking that residents conserve water in the meantime and turn off dripping faucets once the temperature is above freezing.
Marshall will remain on a boil advisory until further notice.
MINDEN
Minden, La. officials say they plan ahead when storms are coming. The town's water system is currently up and running with no issues.
No boil advisories have been issued for the town.
NATCHITOCHES
Natchitoches, La. residents can expect their water pressure to be restored once temperatures are able to stay above freezing.
The water department has not found any major breaking in the system but believes customers have leaks that are draining the system. They are asking residents to turn off their water if they are aware of a leak.
Officials say the water could have low pressure for three to four more days.
SABINE PARISH
Pendleton Water System: Residents can help the water system become fully operational by shutting off their water valve if they do not have water. Officials ask residents to not call about status updates as it slows down the progress of those trying to restore the water.
Copyright 2021 KSLA. All rights reserved.