COVID-19: ArkLaTex information hub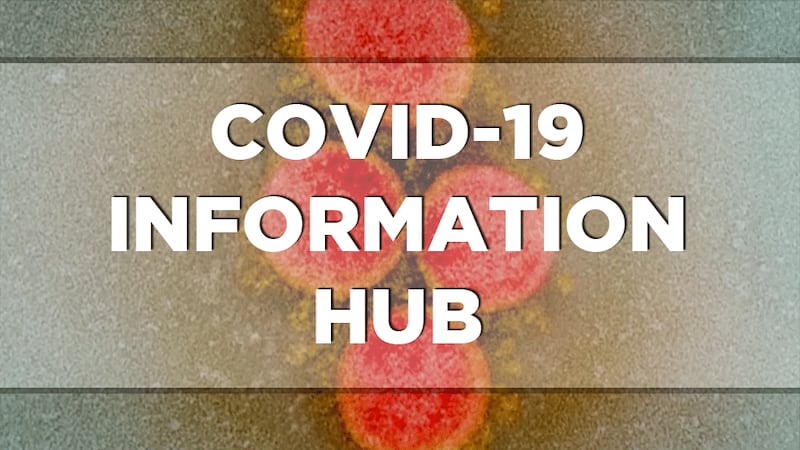 Published: Mar. 16, 2021 at 4:02 PM CDT
|
Updated: Jan. 7, 2022 at 3:27 PM CST
(KSLA) - The COVID-19 pandemic continues to be top of mind for many people in the ArkLaTex region, the country, and the world. KSLA aims to be your go-to source for what you need to know as the vaccination effort continues.
Additional Resources from the Ochsner Blog:
FDA FACT SHEETS
BOOSTER SHOT INFO
COVID-19 booster shots of the Moderna vaccine are available in Louisiana in accordance with new guidance from the CDC. The approval expands the availability of booster shots in Louisiana, as the FDA and CDC approved booster shots of the Pfizer COVID-10 vaccine earlier in 2021. In addition, a COVID-19 booster is recommended for everyone 18-years-old and above who received the Janssen (Johnson & Johnson COVID-19) vaccine. This new guidance is effective immediately, as of Oct. 22, 2021.
Booster shots provide additional protection against COVID-19 and help to strengthen protection against severe disease or the complications from severe illness.
For those who got the Johnson & Johnson COVID-19 vaccine, booster shots are also recommended for those who are 18 and older and who were vaccinated two or more months ago. Individuals may choose which vaccine they receive as a booster dose. Some people may have a preference for the vaccine type that they originally received and others may prefer to get a different booster. CDC's recommendations now allow for this type of mix and match dosing for booster shots.
Available data right now show that all three of the COVID-19 vaccines approved or authorized in the United States continue to be highly effective in reducing risk of severe disease, hospitalization, and death, even against the widely circulating, highly transmissible Delta variant. Vaccination remains the best way to protect yourself and reduce the spread of the virus and help prevent new variants from emerging.
Providers may begin administering booster shots as soon as they are able to operationalize the guidance. Residents are encouraged to check with their local provider prior to showing up for a booster appointment. Providers may accept verbal self-representation of eligible patients and do not need additional proof of verification. Patients who are unsure of their eligibility or who have questions should talk with their healthcare provider. Individuals with questions about whether a COVID-19 vaccine booster is right for them are encouraged to speak with a medical professional. For additional help, individuals can contact Louisiana's COVID-19 Vaccine Hotline at 1-855-453-0774.
ARKANSAS
VACCINE
Arkansas Department of Health: Vaccine locations
Vaccinations began in Arkansas shortly after authorization was granted for the initial vaccine. The initial recipients in Arkansas were healthcare workers and residents of long-term care facilities. The vaccine is available to all those 5 and older who wish to receive it.
Click here to read Arkansas' full vaccine plan.
Click here to keep up with how many people in the State of Arkansas have been vaccinated thus far.
TESTING
CONTACT TRACING
Case investigators will call from a variety of phone numbers. It's possible you won't recognize the number, but it's important to answer or return the call if it goes to voicemail. A contact tracer will then follow up and reach out to your close contacts. This call will come from a different phone number. Many of our contact tracers will use these numbers:
877-ARCOV19 or 877-272-6819

833-CVD-2019 or 833-283-2019
UAMS/COPH will be using 501-686-5875. If calling a land line it will identify UAMS as the caller, this UAMS identifier will not show if the call is to a cell.
Email the Arkansas Department of Health at ADH.CoronaVirus@arkansas.gov or call 1-800-803-7847 if you have not been reached by a contact tracer and have questions or need additional information.
The case investigator and contact tracer will never ask for your Social Security Number, bank account number, or credit card. If the caller ever discusses money, that's a sign that it is not a legitimate department of health investigator. If you want to verify that you have been contacted by a health department case investigator or contact tracer, you may call 800-803-7847. If you haven't spoken to a tracer on the phone to enroll in the automated SARA Alert program for reporting symptoms, beware of text messages asking you to click on a link. It could be a scammer. A tracer will not send you any links to click before speaking with you on the phone. If you believe you have been contacted by a scammer posing as an official, you can report these calls to the Arkansas Attorney General's Office online at www.ArkansasAG.gov, by emailing OAG@ArkansasAG.gov or by calling 800-482-8982. Please note the time of the call and the number it came from when you report it.
LOUISIANA
VACCINE
Louisiana Department of Health: Vaccine locations
Patients must contact a participating location and make an appointment at the location. Patients who arrive without an appointment will not be vaccinated (at some locations). LDH cannot make appointments for residents; only participating locations can. Locations with no phone number listed are by online appointment only.
LDH is coordinating the COVID-19 vaccine distribution effort in Louisiana. Everyone 5 and older is eligible to receive the vaccine.
FAQ: Vaccine being administered in Louisiana
TESTING
The Louisiana Department of Health and Walgreens are partnering to provide COVID-19 testing by appointment at select Walgreens locations. These sites more than double the available 7-days-a-week testing locations for people to receive a test. LDH-Walgreens locations offer COVID-19 testing at no cost to the patient, though insurance information may be requested. You will not be billed if your insurance denies coverage. Testing is available to people ages 3 and older. Appointments are required; make yours at walgreens.com/covid19testing.
Click here to find a participating Walgreens location near you.
Bring your personal ID to your appointment, as well as insurance information if you have it. Test results are available within 72 hours of test collection: by email if negative, or by email and a phone call if positive.
CONTACT TRACING
If you are a person who has been diagnosed with COVID-19 and you get a phone call from a contact tracer, it's nothing to be ashamed of. In fact, we all have equal chances of getting this virus. The call will come from the Louisiana Department of Health at this number: 877-766-2130.
TEXAS
VACCINE
The Texas Department of State Health Services (DSHS) is working closely with the Centers for Disease Control and Prevention (CDC) in responding to the new coronavirus disease 2019 (COVID‑19) that is causing an outbreak of respiratory illness worldwide.
Everyone age 5 and up is eligible to receive the vaccine.
TESTING
CONTACT TRACING
If you're sick with COVID-19 or were exposed, a public health worker may contact you to check on your health, discuss who you've been in contact with, and ask you to self-isolate at home. The call on your phone will come from "Tx Health Dept" or 1-833-753-0909. Answer the call to help stop the spread of COVID-19.
Copyright 2021 KSLA. All rights reserved.