COVID-19: ArkLaTex information hub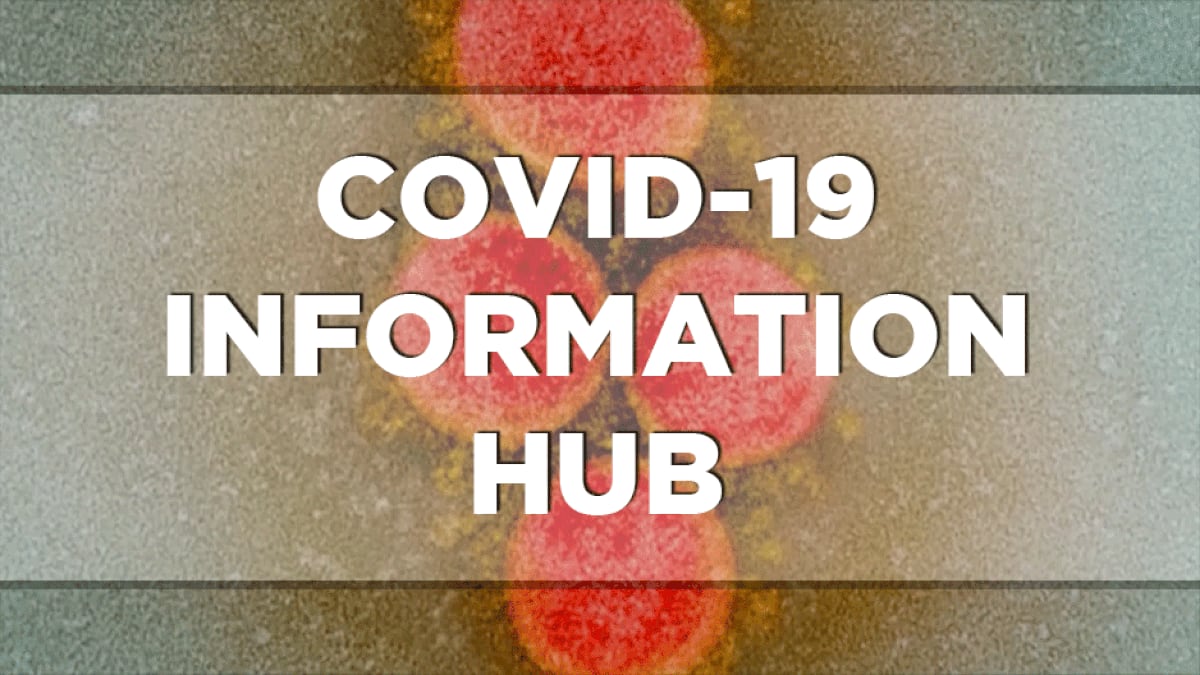 Published: Mar. 16, 2021 at 4:02 PM CDT
|
Updated: Aug. 18, 2021 at 9:15 AM CDT
(KSLA) - The COVID-19 pandemic continues to be top of mind for many people in the ArkLaTex region, the country, and the world. KSLA aims to be your go-to source for what you need to know as the vaccination effort continues.
COVID Q&A WITH THE FDA
Q: Should I get a booster shot or an additional shot of a COVID-19 vaccine?
A: The FDA updated the emergency use authorizations for the Pfizer-BioNTech and Moderna COVID-19 vaccines to allow for the use of an additional dose in certain immunocompromised individuals. People who are fully vaccinated against COVID-19 and are not immunocompromised do not need an additional dose of COVID-19 vaccine at this time. For more information:
Q: Why should I get my adolescent vaccinated to prevent COVID-19?
A: This back-to-school season, parents have questions about COVID-19 vaccination for kids 12 and older. Vaccination is one of the best ways to protect everyone 12 and older from COVID-19. Learn more in this Consumer Update: 5 Things You Need to Know about the COVID-19 Vaccine for Adolescents 12 through 17.
Ask an Expert: Video Frequently Asked Questions
In these short videos, Dr. Peter Marks, director for the FDA's Center for Biologics Evaluation and Research, answers your questions about COVID-19 vaccines. The topics include:
Q: What are the ingredients in the COVID vaccines?
A: In this video, Dr. Marks explains the ingredients in the COVID-19 vaccines and how they train your immune system to protect you from COVID-19.
Q: Should I wait to get a COVID vaccine?
A: In this video, Dr. Marks explains how the COVID-19 vaccines meet the FDA's high standards for safety, effectiveness, and quality. And with the spread of highly contagious variants, there's even more value in getting a COVID-19 vaccine now, not later.
Q: Do the COVID vaccines cause long-term health problems?
A: In this video, Dr. Marks explains that the COVID-19 vaccines may cause mild, short-term side effects, but long-term health problems are highly unlikely. In fact, COVID-19 vaccines protect you from heart and lung damage that could be caused by COVID-19, as well as other long-term health conditions the virus can cause.
Q: Are there people who are eligible but shouldn't get a COVID-19 vaccine?
A: In this video, Dr. Marks explains how most people can take COVID-19 vaccines safely, even people who have allergies to medications, foods, or other substances. You can ask your doctor, pharmacist, or other health care provider any questions you might have.
Additional Resources from the Ochsner Blog:
FDA FACT SHEETS
ARKANSAS
VACCINE
Arkansas Department of Health: Vaccine locations
Vaccinations began in Arkansas shortly after authorization was granted for the initial vaccine. The initial recipients in Arkansas were healthcare workers and residents of long-term care facilities. The vaccine is available to all those 12 and older who wish to receive it.
Click here to read Arkansas' full vaccine plan.
Click here to keep up with how many people in the State of Arkansas have been vaccinated thus far.
TESTING
CONTACT TRACING
Case investigators will call from a variety of phone numbers. It's possible you won't recognize the number, but it's important to answer or return the call if it goes to voicemail. A contact tracer will then follow up and reach out to your close contacts. This call will come from a different phone number. Many of our contact tracers will use these numbers:
877-ARCOV19 or 877-272-6819

833-CVD-2019 or 833-283-2019
UAMS/COPH will be using 501-686-5875. If calling a land line it will identify UAMS as the caller, this UAMS identifier will not show if the call is to a cell.
Email the Arkansas Department of Health at ADH.CoronaVirus@arkansas.gov or call 1-800-803-7847 if you have not been reached by a contact tracer and have questions or need additional information.
The case investigator and contact tracer will never ask for your Social Security Number, bank account number, or credit card. If the caller ever discusses money, that's a sign that it is not a legitimate department of health investigator. If you want to verify that you have been contacted by a health department case investigator or contact tracer, you may call 800-803-7847. If you haven't spoken to a tracer on the phone to enroll in the automated SARA Alert program for reporting symptoms, beware of text messages asking you to click on a link. It could be a scammer. A tracer will not send you any links to click before speaking with you on the phone. If you believe you have been contacted by a scammer posing as an official, you can report these calls to the Arkansas Attorney General's Office online at www.ArkansasAG.gov, by emailing OAG@ArkansasAG.gov or by calling 800-482-8982. Please note the time of the call and the number it came from when you report it.
LOUISIANA
VACCINE
Louisiana Department of Health: Vaccine locations
Patients must contact a participating location and make an appointment at the location. Patients who arrive without an appointment will not be vaccinated (at some locations). LDH cannot make appointments for residents; only participating locations can. Locations with no phone number listed are by online appointment only.
LDH is coordinating the COVID-19 vaccine distribution effort in Louisiana. Everyone 12 and older is eligible to receive the vaccine.
FAQ: Vaccine being administered in Louisiana
TESTING
The Louisiana Department of Health and Walgreens are partnering to provide COVID-19 testing by appointment at select Walgreens locations. These sites more than double the available 7-days-a-week testing locations for people to receive a test. LDH-Walgreens locations offer COVID-19 testing at no cost to the patient, though insurance information may be requested. You will not be billed if your insurance denies coverage. Testing is available to people ages 3 and older. Appointments are required; make yours at walgreens.com/covid19testing.
Click here to find a participating Walgreens location near you.
Bring your personal ID to your appointment, as well as insurance information if you have it. Test results are available within 72 hours of test collection: by email if negative, or by email and a phone call if positive.
CONTACT TRACING
If you are a person who has been diagnosed with COVID-19 and you get a phone call from a contact tracer, it's nothing to be ashamed of. In fact, we all have equal chances of getting this virus. The call will come from the Louisiana Department of Health at this number: 877-766-2130.
TEXAS
VACCINE
The Texas Department of State Health Services (DSHS) is working closely with the Centers for Disease Control and Prevention (CDC) in responding to the new coronavirus disease 2019 (COVID‑19) that is causing an outbreak of respiratory illness worldwide.
Everyone age 12 and up is eligible to receive the vaccine.
TESTING
CONTACT TRACING
If you're sick with COVID-19 or were exposed, a public health worker may contact you to check on your health, discuss who you've been in contact with, and ask you to self-isolate at home. The call on your phone will come from "Tx Health Dept" or 1-833-753-0909. Answer the call to help stop the spread of COVID-19.
Copyright 2021 KSLA. All rights reserved.