BAFB anticipating 2021 Defenders of Liberty Air Show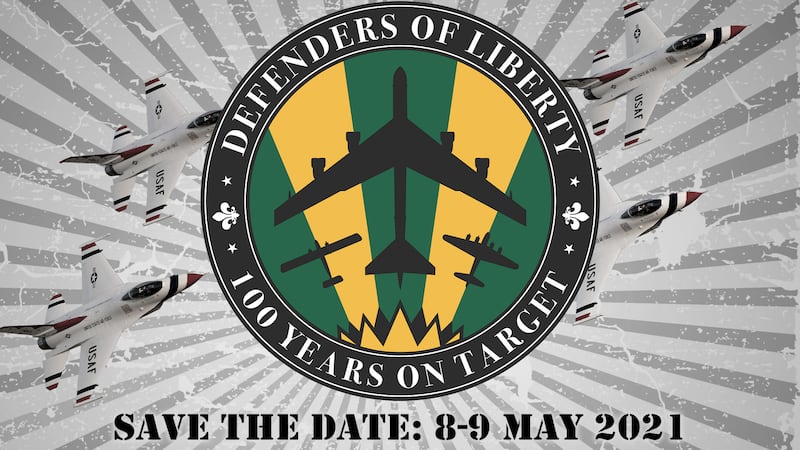 Updated: Jan. 15, 2021 at 1:26 PM CST
BARKSDALE AIR FORCE BASE, La. (KSLA) - Barksdale Defenders of Liberty Air Show organizers have announced the dates of the 2021 air show.
The U.S. Air Force Thunderbirds will headline the festivities on Saturday and Sunday, May 8 and 9.
More information on other flying acts will be released in the coming months.
A variety of displays will be on the ground for guests to learn about inside and out. Crew members will be available to help educate guests on the aircraft displays.
The public is being asked to "defend the defenders" by following COVID guidelines while in attendance. Face masks will be required and must cover the nose and mouth of guests. Social distancing protocols have not yet been established and will be released at a later date.
The men and women at Barksdale Air Force Base look forward to welcoming the community in May.
Copyright 2021 KSLA. All rights reserved.