Some hospitals in Shreveport-Bossier area at capacity due to COVID-19 pandemic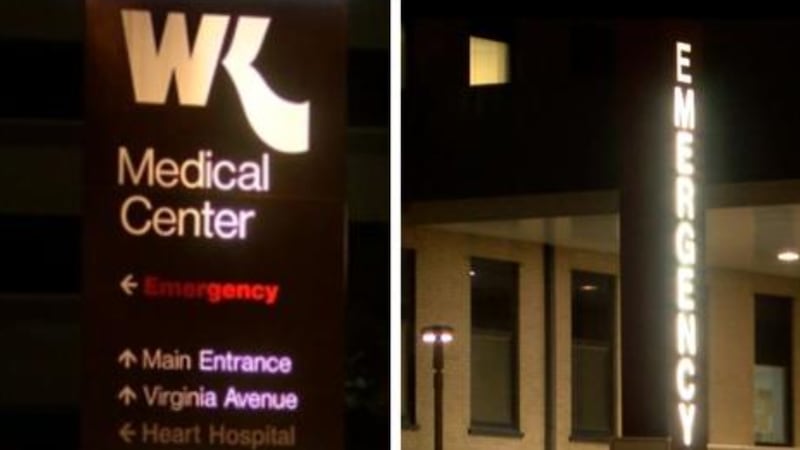 Updated: Dec. 8, 2020 at 4:47 PM CST
SHREVEPORT, La. (KSLA) - The chief administrative officer with the Willis-Knighton Health System says all four of the health system's facilities have reached capacity.
CAO Brian Crawford says the situation is fluid, and people are of course coming in and out of the hospital all the time, but that healthcare workers are overwhelmed. He says this time of the year is already busy for hospitals, but pairing that with an uptick in COVID-19 cases from over the Thanksgiving holiday breeds a recipe for disaster.
"Most of those being affected by COVID are familial," Crawford said. "So these are family gatherings where everyone thinks it's okay and I know people are tired and have COVID fatigue. You know, they don't want to wear the mask, don't want to social distance, don't want to reduce their gatherings to smaller sizes, or don't want to stand six feet back from someone at the store, but I can tell you not doing those things is producing a healthcare crisis in this state, in this country, and in Shreveport and Bossier right now throughout the healthcare network. When you reach the ER door and they see you or cannot see you right away, it's because some people are not taking this seriously."
He says a shortage of about 120 nurses systemwide is affecting how patients are being seen. If someone comes into the emergency room, they may have to wait until a bed is available.
The health system has created a task force to deal with the current situation, though. Crawford says they're talking with other hospitals in the area that are experiencing similar problems.
"Those things coupled have led to the creation at Willis-Knighton of a task force that deals with this issue, not on a weekly basis, not on a daily basis, but hour-to-hour basis to ensure that when those patients come through the emergency room, they come through for an operation or a cardiac procedure, as soon as they get through, they may have to hold a little longer than usual because there is not a bed available, but as soon as that bed is available, we move them in there as quickly as they can. So we have an army of staff that are working on those issues around the clock and I can tell you the healthcare workers, the doctors, unbelievable," Crawford said.
FULL INTERVIEW WITH BRIAN CRAWFORD:
He says COVID-19 patients are taking up 34 of 124 available beds in Bossier. That's more than 27% of the facility's beds. Throughout the Willis-Knighton Health System, they're seeing about 20% bed capacity being used by COVID-19 patients, Crawford says.
Crawford says during the colder winter months, the health system typically sees an increase in patients, and the rise in COVID-19 cases is only making that situation worse. He believes Thanksgiving gatherings likely contributed to the recent rise in cases, and with Christmas and New Year's just around the corner, cases are only likely to increase more.
The light at the end of the tunnel is of course the vaccine, but Crawford believes we have yet to see the darkest part of the tunnel.
"There's that saying, that it's always darkest before dawn," Crawford said. "We haven't even hit that dark part yet, but we are fixing to over the next two, three weeks during the Christmas and New Year's holidays. Yesterday, we reached a state all-time high of 116 patients in Willis-Knighton facilities in one community. We are number one in the state. That's not a designation that we want to have. We are trying to take care of as many patients as we can. Willis-Knighton has about 65% of all the COVID cases that have happened, hospitalizations since the beginning of this pandemic. We have managed that, but right now, we are being challenged and pushed like we have never been challenged and pushed before, even in this pandemic."
Crawford stresses for residents to wear their face masks while out in public, to social distance, and wash their hands. He also has strong words for those who do not want to help stop the spread of the virus.
"You know, it's not a lot to ask to wear a mask," Crawford said. "I know some people think there is some type of political statement affiliated by not wearing a mask and showing that you don't believe in COVID or that there is a spread out there. I am telling you it's real. If you don't believe me, give me a call and I will take you up to the ICU wards where people are up there fighting for their lives right now and our healthcare workers are doing everything they can do save them and some of them do not make it."
Ochsner also released a statement about the situation:
Copyright 2020 KSLA. All rights reserved.