The Good Stuff: Little Max's big help
Father, son raise money for service industry workers
Published: Nov. 2, 2020 at 8:21 AM CST
BOSSIER CITY, La. (KSLA) — The Duhon family loves a good walk through the neighborhood.
Five-year-old Max hits the streets almost daily with his mother, Karen, and father, Kevin. However, their walks are far more inspirational than mere family time together, or a chance for Kevin and Max to duke it out in a nighttime glow-in-the-dark lightsaber fight to the death.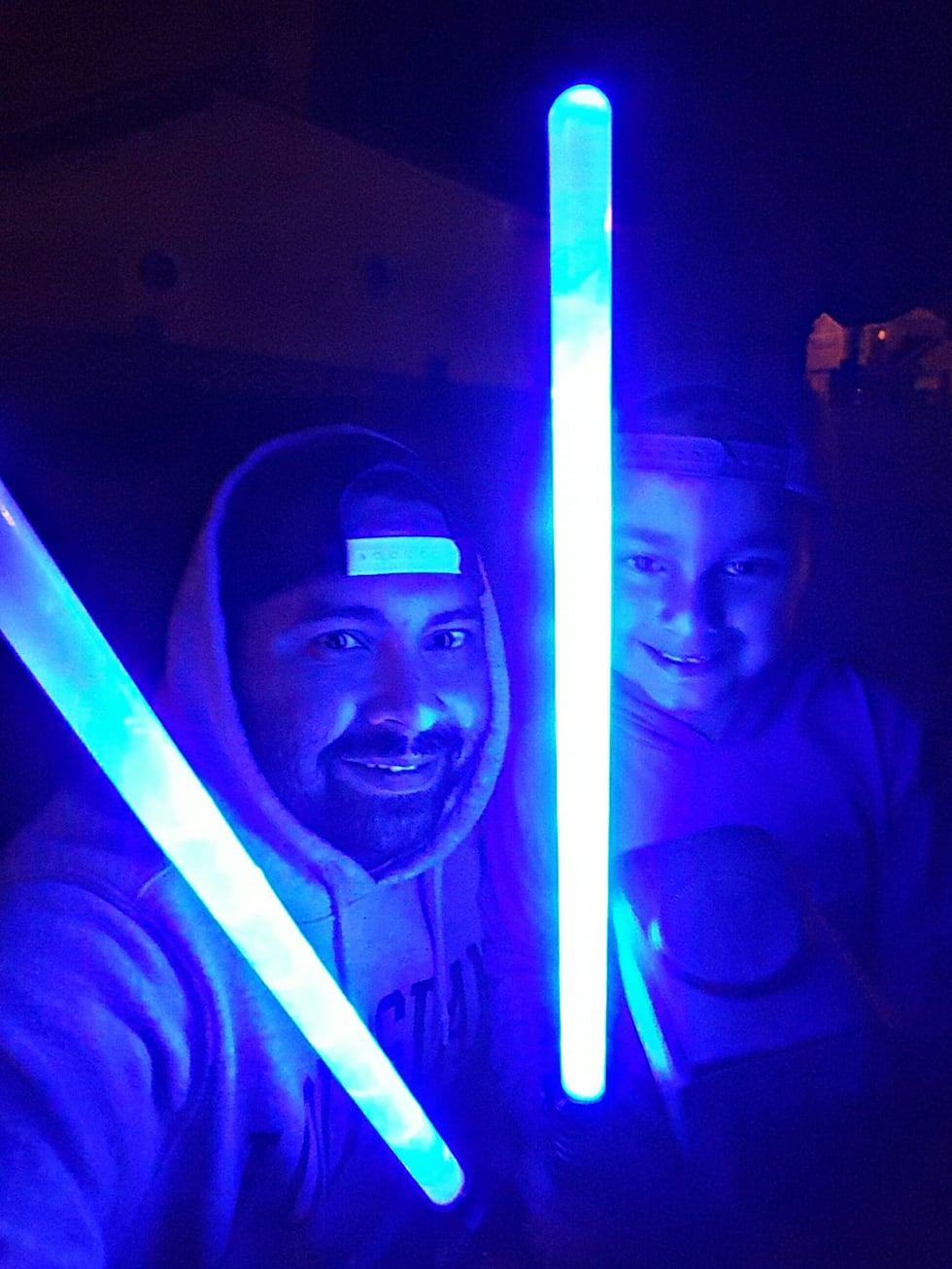 "Looking around and seeing businesses closing, families losing their homes and jobs, it's so much chaos and sadness," Kevin says.
Having worked in the restaurant and service industry himself, Kevin knows the struggle well, a struggle felt even before a pandemic was declared and many businesses were either forced to close or limit the number of customers.
So he started fundraising walks to raise money for hard-working service industry workers struggling to make ends meet. Kevin began live-streaming his walks on Facebook and people began donating, some even driving up to him in the middle of a walk to hand over cash.
I want people to know if we work together, we will get through this together.
His son Max was clearly watching Dad's every move.
"He said, 'Daddy, I want to help'," Kevin shared, smiling.
Max soon began joining Kevin on neighborhood walks to raise money. They also mowed a lawn or two to help reach their $1,000 goal.
"He reached out to me on messenger," begins Joanna Alexander, the owner of The End Zone in Bossier City.
Kevin had selected the bartenders of this popular bar on Benton Road as his first recipient of the donated money.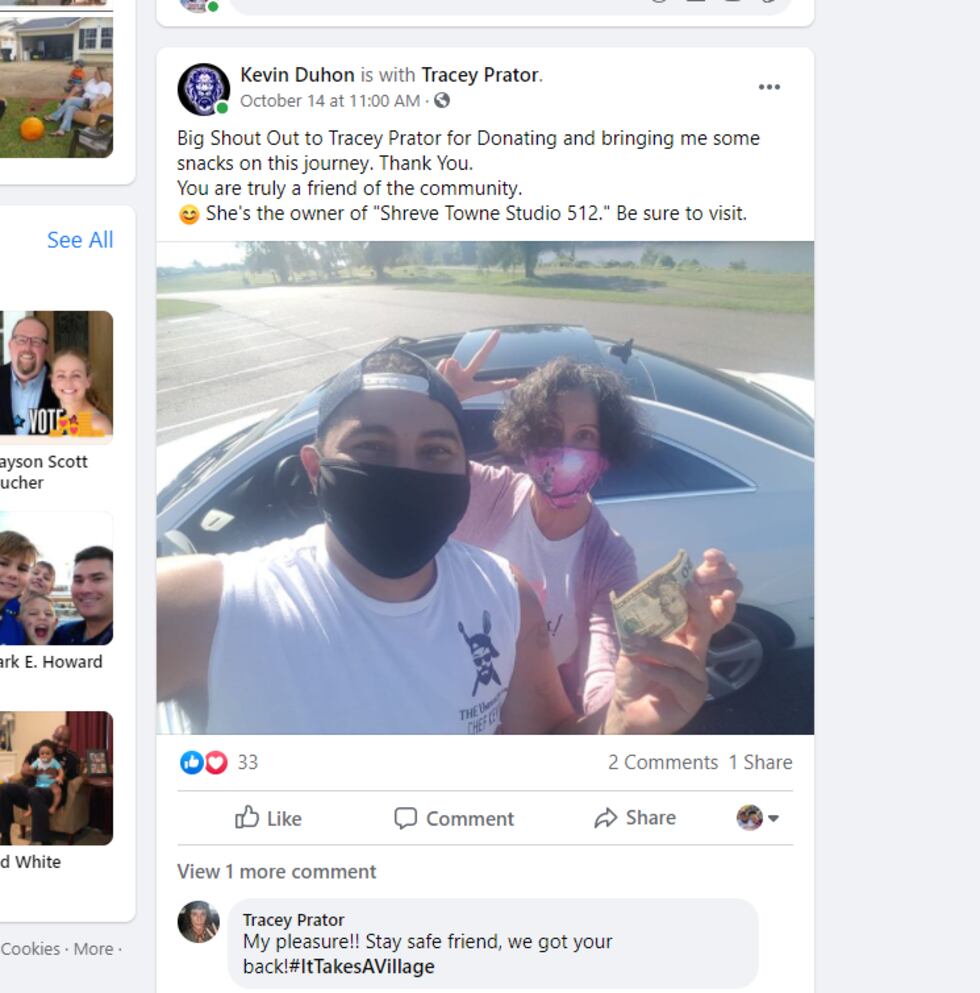 Kevin's selfless decision to help her employees brought Joanna to tears.
"My employees are my kids. I care for each and every one of them."
It meant even more to her that Kevin had chosen to help others even though his family is managing a life-threatening battle of their own at home.
Kevin's wife Karen is fighting stage four cancer.
"I feel pretty good. I have my days," says Karen, talking about the toll it's had on her health and daily energy.
Karen Duhon says watching her son embrace and wanting to be a part of what Kevin is doing for others, is heartwarming.
"I know what we're instilling in this boy right now. The heart he has, the heart my husband has, that he's going to be OK,"
For the month of November, Kevin and Max are now raising money for another Bossier City bar, The Queue Tavern 2.0. You can donate here.
Copyright 2020 KSLA. All rights reserved.