LHSAA clarifies 'Phase Four' statement regarding high school football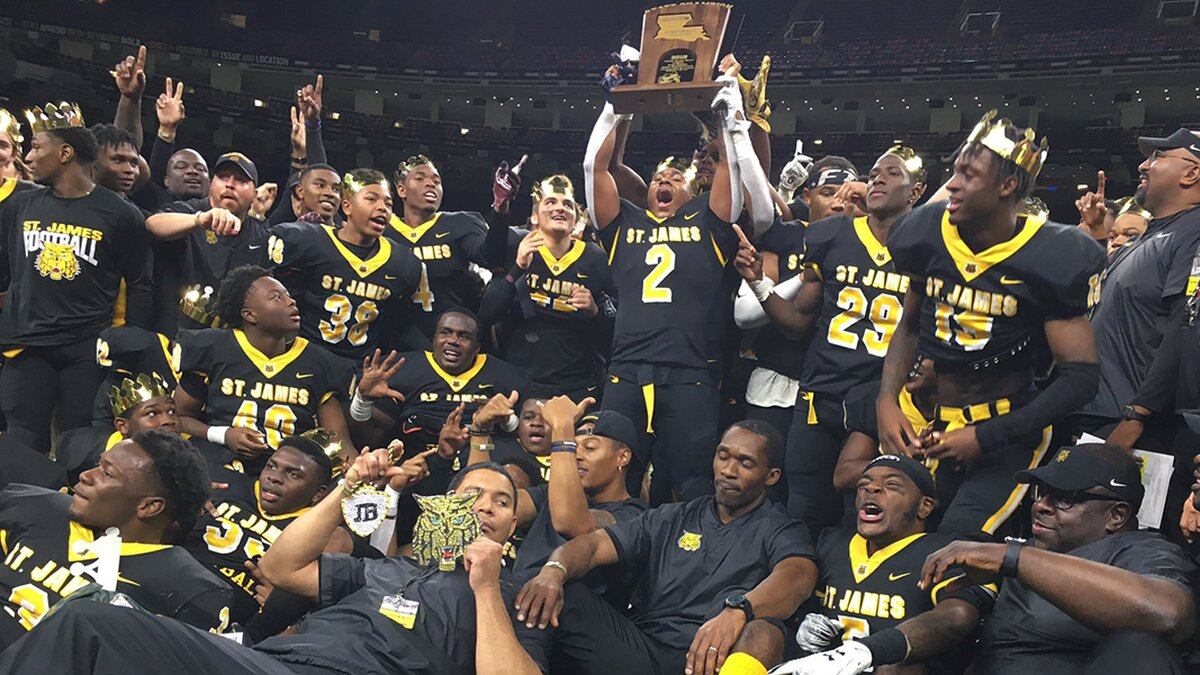 Updated: Jul. 14, 2020 at 6:00 PM CDT
(WVUE) - There was definitely a bit of confusion when LHSAA executive director Eddie Bonine mentioned a phase four on Monday.
"I said phase four yesterday," Bonine said on Off the Bench on ESPN 104.5 radio in Baton Rouge. "People are losing their minds at the fact that they can't find a phase four. I get it. At the end of the day, I could've said post-phase three."
What you could take from that is a miscommunication. But what St. James head football coach Robert Valdez hopes is that it makes everyone realize what needs to be done if they want high school football in the fall.
"Alerting people and letting people know that we're not going to play until we get to phase four is going to wake some people up a little bit and be like, 'Whoa. Wait a minute. We've got to do our part so that the kids can their part,'" says Valdez.
To be clear, phase four is strictly on the LHSAA timeline. Bonine says that they will follow the state through each phase, and that once Louisiana reaches phase three, then if numbers are still trending in the right direction, the LHSAA can give their own green light on their own phase four, which would allow contact sports like football.
"What we need guys is the state needs to go back to doing whatever we were doing that got us out of phase one to get us into phase two that we're in right now," says Bonine". It seems like we've been in phase two for a long time with the state. Whatever we were doing back then, we need to continue to get back to that."
And that's the most worrisome part for some coaches.
"I'm more concerned nowadays with just controlling the controllables," says Valdez. "The hardest part is to try to get people to put their individual agendas aside and stop politicizing this thing and to do what's best. Because our profession and what we do as educators on dealing with students is incumbent upon how we handle this, how people in our community in our country in our state handle this. "
And as an educator, Valdez says the importance of extracurricular activities is vital to learning students.
"Everybody's not a 4.0 role model honor student," says Valdez. "And even an 4.0 role model honor student needs a break from that and uses athletics and extracurricular activities. And knowing our kids, they're just a little bit dejected because they don't know. It doesn't look bright to them."
Hopefully, that can change as we await the next chance to move into phase three.
Copyright 2020 WVUE. All rights reserved.