The Good Stuff: A call to live
9-year-old Taylor is mom's "little hero" after live-saving call to 911
Updated: Jun. 19, 2020 at 3:37 PM CDT
SHREVEPORT, La. (KSLA) - One pound, six ounces — that's how much little Heather Bourgeois' new baby girl weighed at birth
Hadley was born on May 2 of this year after mom's 23rd week of her pregnancy.
"She's got a strong personality. Her incredible nurses all say they've fallen in love with her," Heather said.
Hadley will be spending the first few months of her life with those NICU nurses as she confronts a host of medical hurdles after being born so early.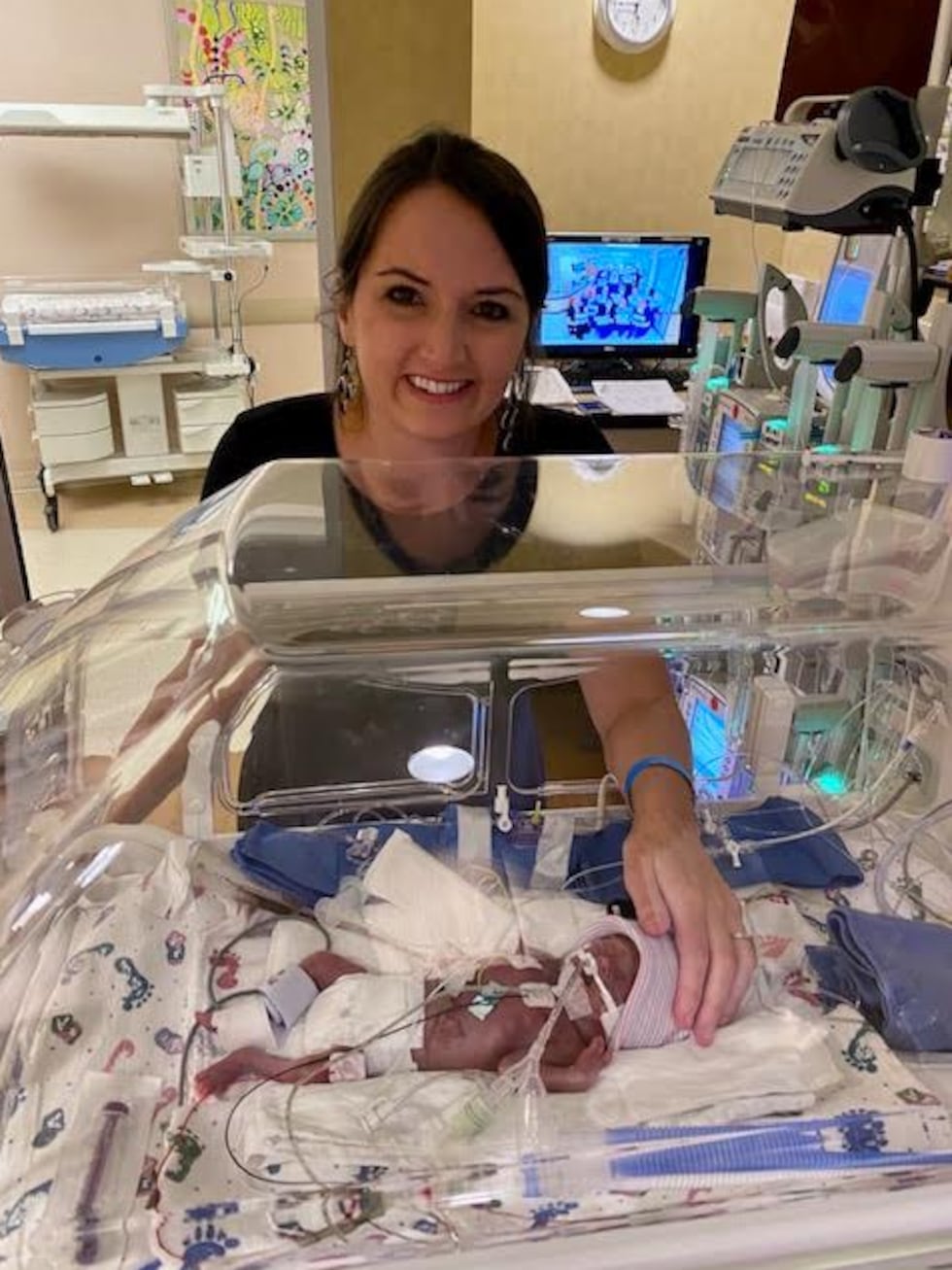 But its how this newborn, who has now reached two pounds, came into this world that is just as remarkable.
"It was relatively quiet. Nothing really going on the first part of the day," remembers Shreveport Fire Department Supervisor Veronica Rambo, who was working in the Caddo 911 call center, that Saturday morning in early May.
But then the phone rang.
"911. What's your emergency?," Veronica answered as she does routinely with every call she fields.
On the other end of the line, a child.
"My mom is hurting really bad. I think we need an ambulance," 9-year-old Taylor stated with complete confidence.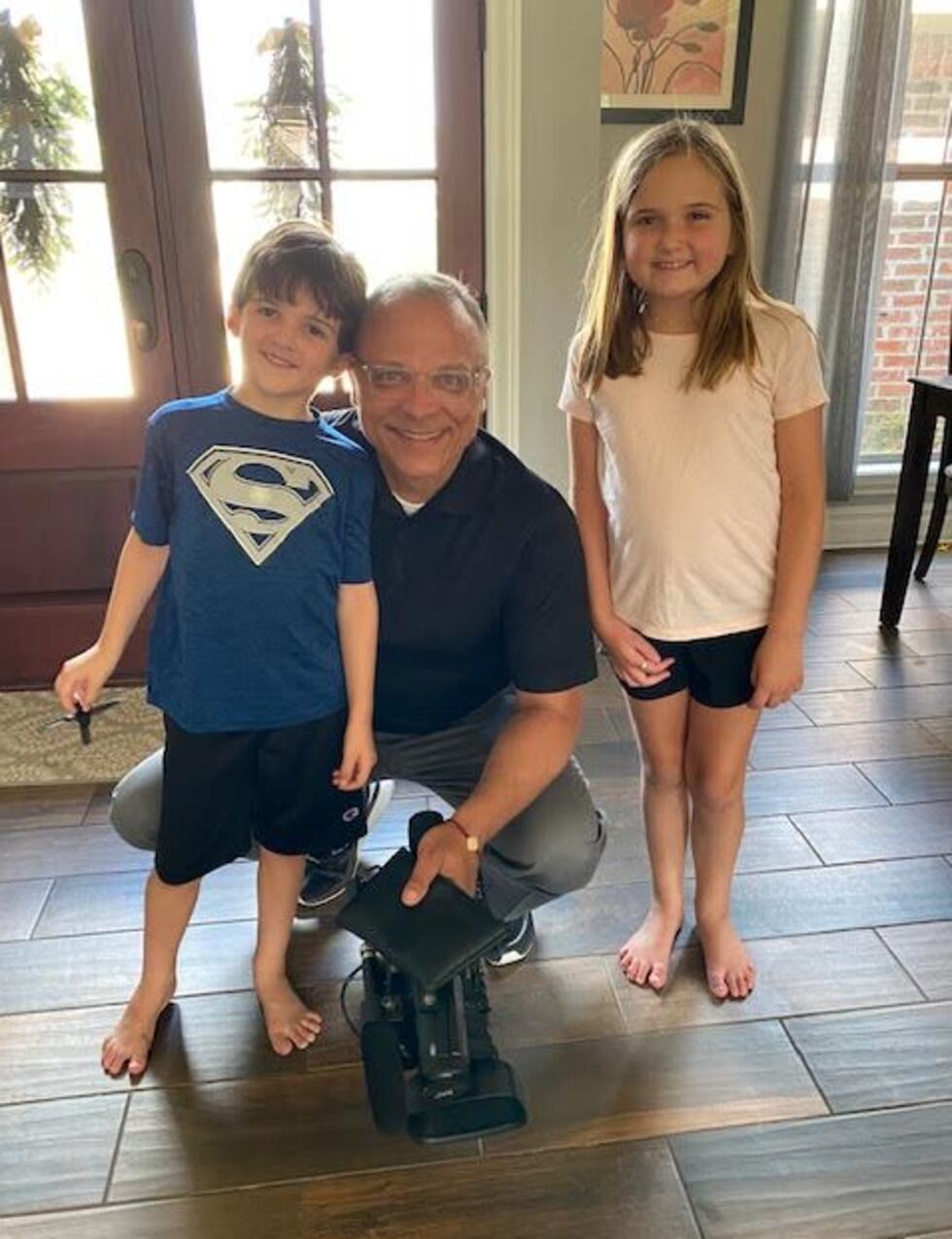 Taylor's stepfather, Bryan, wasn't at home —so she quickly found herself managing a critical, life-and-death situation.
Veronica was prepared to dip into her toolbox of tricks, as she calls it, fearing the young voice on the phone would have a hard time providing critical information.
"I launched into my questions and she launched into her answers. She could answer everything I asked her," bragged Veronica.
Heather says the moment she woke on that Saturday morning, "I knew something was terribly wrong."
She says it took all she had to make her way to Taylor's room, falling on her bed and pleading for her oldest child to call for help.
"I started screaming because the pain was unbearable," Heather recalled.
Meanwhile, Taylor was calmly delivering her name, address, and the fact her mom's stomach hurt and that she was pregnant.
Within minutes, a medical team and firefighters from the Shreveport Fire Department, Station 22, were loading Heather into an ambulance and racing her to the hospital.
Heather says as the minutes ticked away, so did the feeling of life within her body.
"That's when my vision went to where it was black shadows. I knew there wasn't much life left in me," she tearfully shared.
Heather was previously been diagnosed with a torn uterus so doctors had already considered this pregnancy high risk.
She says doctors would later tell her that when she underwent emergency surgery to rescue Hadley, they discovered two liters of blood had drained into her abdomen.
Doctors said her uterus had ruptured.
"Every doctor I've encountered has said, they can't believe I'm alive."
But she is — and so Hadley — because of a dispatcher who quickly connected with a brave young girl named Taylor.
"You could have swapped me with anyone who answered the phone. It was more Taylor," Veronica said modestly.
Taylor says she learned how to call 911 and remembered to use a strong, confident voice from participating in the Caddo Parish Sheriff's Office 'Safety Town' program.
And it's a life-saving moment that carries even more significance because Taylor's father, Josh Lesniewski, died in 2016, in the years following a traumatic fall.
So to know she played such a huge role in saving the life of her mother, and newborn sister, is truly incredible.
"I tell her she's my little hero," Heather said, smiling.
Copyright 2020 KSLA. All rights reserved.