New Normal Drive-In Theater kicks off Friday, May 29th in downtown Shreveport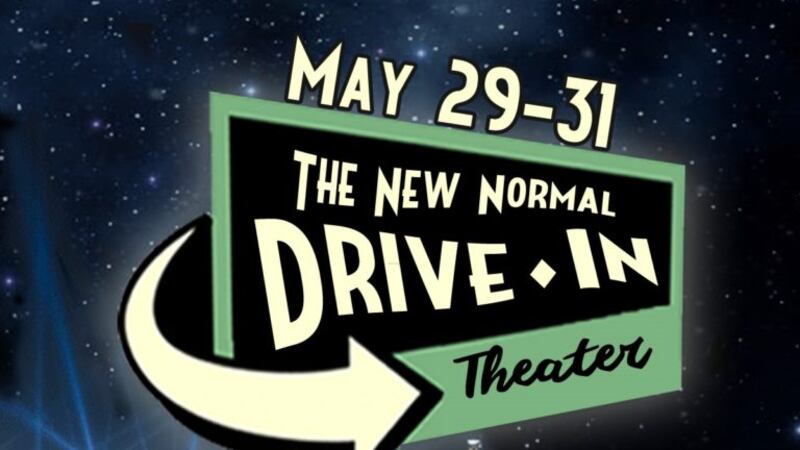 Published: May. 29, 2020 at 8:59 AM CDT
SHREVEPORT, La. (KSLA) -Drive-in movie theaters are popping up all across the country due to the coronavirus pandemic...including right here in Shreveport.
Last weekend community organization The Social Circle brought a drive-in theater to the Louisiana Fairgrounds in Shreveport.
Now a new group- Apex Communications and Events, is hosting a drive-in theater in downtown Shreveport called the "New Normal."
"It was kind of just a pun to be kind of funny," said social media strategists, Ian Summers. "Because obviously we don't want this to be the new normal but for our current situation that we're in with COVID-19, obviously we can't go to a movie theater and sit next to someone...it has to be social distance."
From Friday, May 29th to Sunday, May 31st the group will offer two different movie showings a night in the parking lot of First United Methodist Church.
The parking lot will be able to hold up to 100 cars and sound for the movies will be via car radios. You will be told which FM channel to tune your car radio to when you arrive.
Summers says they will also be showcasing movies on a waterproof outdoor LED screen.
"You can actually see it in rain, but the great thing about it being backlit is you can see it any time of the day," he said. "So whether it's 8 o'clock in the morning, high noon, or midnight you can actually see the screen perfectly."
People are coming from as Arkansas to experience this drive-in theater, and also help bring money back into the downtown Shreveport area.
"They are going to be staying a couple of nights at local hotels," said Liz Swaine. "That means they'll be going to local attractions, (and) eating at local restaurants. We have a number of places for people to go and be safe. To maintain social distance while having a good time and putting some much needed money back into the local economy."
Swaine is the executive director of the Shreveport Downtown Development Authority and says local restaurants will help provide food and the Shreveport Symphony Orchestra will also be involved leading a car horn symphony.
"It lets people know that downtown is open for business, and we're open for business with drive-in movies," she said. "We're open for business with our restaurants, with our places to go, (and) our things to do."
The schedule for the movies being shown this weekend is here below:
Friday, May 29
6 pm — Wall-E
9:30 pm — Beverly Hills Cop
Saturday, May 30
6 pm — Harry Potter and The Prisoner of Azkaban
9:30 pm — Jaws
Sunday, May 31
6 pm — The Goonies
9:30 pm — Caddyshack
Food options will be available each night, courtesy of Abby Singer's Bistro and Retro Down Town Cafe. All meals are $10, and there are add-on options, too.
You can check out the menu for the meals HERE.
Tickets are $25 per car per movie and can only be purchased online. Only 100 tickets will be available per show, so get yours quickly HERE.
Ticket sales will close at noon the day of each showing (or when the movies sell out) and no tickets will be available for purchase at the door.
Copyright 2020 KSLA. All rights reserved.