LSU doctors travel to New Orleans to help fight COVID-19
"Whether you believe it or not, this thing is real"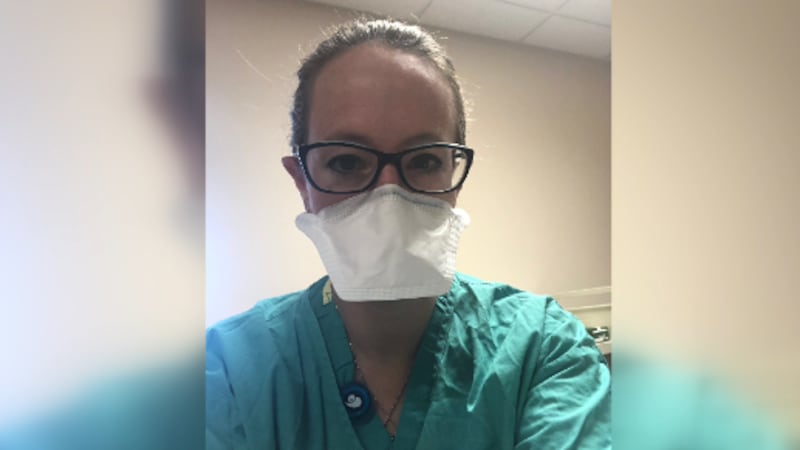 Updated: Apr. 2, 2020 at 11:32 PM CDT
SHREVEPORT, La. (KSLA) - Some doctors from LSU Health Sciences Center have made the long haul to the front lines of the COVID-19 fight in Louisiana: New Orleans.
Guided by Dr. Angela Cornelius, clinical assistant professor of emergency medicine, the seven residents come from various specialties but have the same mission: providing much-needed aid to an overwhelmed hospital.
"We have everything from ENT to general surgery to internal medicine; we even have an OB/GYN," Cornelius said.
"Where we were most needed was a community hospital that doesn't have any residents. The hospitalists are experiencing almost double their normal volume."
Thursday marked Day 2 of providing vital assistance to the staff at West Jefferson Medical Center in Marrero.
"They're used to carrying between 15 to 20 patients, now they're carrying 30 or 40 a piece."
This isn't the first time that Corneilus has provided medical care during a turbulent time. She's a medical officer with the National Disaster Medical System and, as such, has responded to a number of disasters over the years.
But even for this veteran doctor, the coronavirus is something else.
"This is a whole different ballgame. A disaster is always hard to deal with, it's always a controlled bad situation, it just always is."
But for these residents, responding to a global pandemic — one that's come into Louisiana's backyard — is an opportunity to grow professionally while also providing urgent and potentially life-saving care.
"They're kind of learning on the fly; the education from this is invaluable," Cornelius said. "When this hits Shreveport, these residents will already have a week of this."
She said that the hospital staffers working on the COVID floor wear Tyvek protective body suits and that she hasn't worried about running out of necessary protective gear.
"Everybody's concerned and everybody's trying to be as careful as they can. They had a bunch of hallway beds full yesterday, they had cots behind the hallway in the ER."
Cornelius and her team will be in New Orleans for a week before returning to Shreveport. However, depending on the public health threat the virus continues to pose statewide, another small team of LSU Health Shreveport physicians could soon in Southeast Louisiana, Cornelius said.
Regardless of what transpires next in this uncertain and surreal time, she said, getting ready to see people at potentially their worst is always taxing.
"Responding to a disaster is always hard, at least for me; it's hard to emotionally distance yourself. Those are people whose lives are destroyed."
For those of us whose paramount mission is to stay inside, Cornelius has a dire warning that needs to constantly echo throughout Louisiana: "Whether you believe it or not, this thing is real."
Copyright 2020 KSLA. All rights reserved.