Homeschooling tips during the coronavirus crisis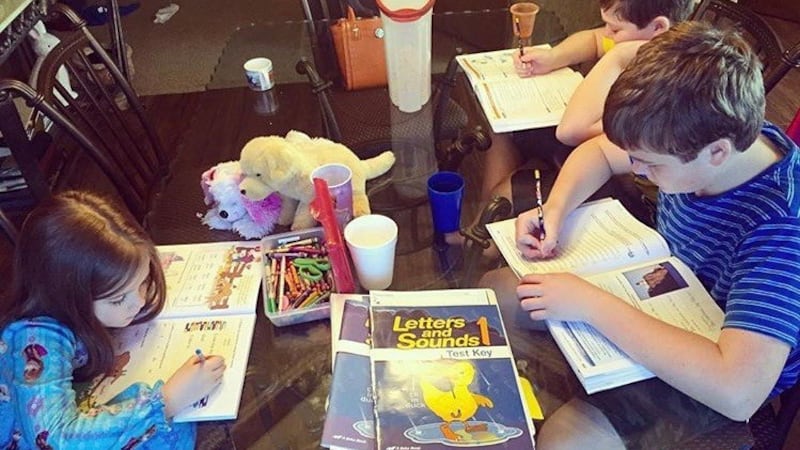 Updated: Mar. 19, 2020 at 9:30 AM CDT
SHREVEPORT, La. (KSLA) -Children across the ArkLaTex still have a few more weeks off from school while the coronavirus pandemic continues. For many parents homeschooling still is a big adjustment to get used to.
"I do feel for the parents who are getting thrown into this just suddenly," said parent Angel LeBlanc. "But I think it's a time for us to encourage others that this can be done. If you can do homework, you can do homeschool with your children. It's not as scary as you think it is."
LeBlanc has been homeschooling her three children for almost ten years and encourages parents to come up with a schedule that works best for their family.
"We just have a lot of flexibility," she said. "Like if they want to do let's say music lessons during the day and that works better for a teacher that would like to have homeschooled students come during the day, we'll take off and do that and then come back and finish our school."
She admits getting into a routine was her biggest struggle starting out, but she says her family has a more relaxed schedule than most.
LeBlanc says it's something her kids enjoy, and she likes the opportunity of getting to know her children more.
"When kids go to school you only have that small frame after the extracurriculars, after the homework that baths," she said. "Well, we have all day where something comes up we're able just to dig in and talk more so I love that."
While there are a lot of resources online, doing different activities during the day also helps her children have fun and stay engaged.
"There's lots they can be doing," she said. "Just teaching them new recipes or teaching the boys more about outside work or even planting a garden during this time, you know a flower garden."
Her biggest piece of advice for parents is to be merciful, and don't put a lot of pressure on yourself or your children.
She encourages families with questions to reach out to the homeschool community who will be more than willing to help.
You can view a list of ways to view virtual museums and shows here in the ArkLaTex and across the world HERE.
Scholastic is also offering parents free online courses for students during this time HERE.
'This just feels very surreal' Shreveport family reacts to new normal
With La. public schools closed, rural families concerned with online classes
Parish by parish list of school meal sites
Copyright 2020 KSLA. All rights reserved.