Southwood High students developing bus app for Caddo Schools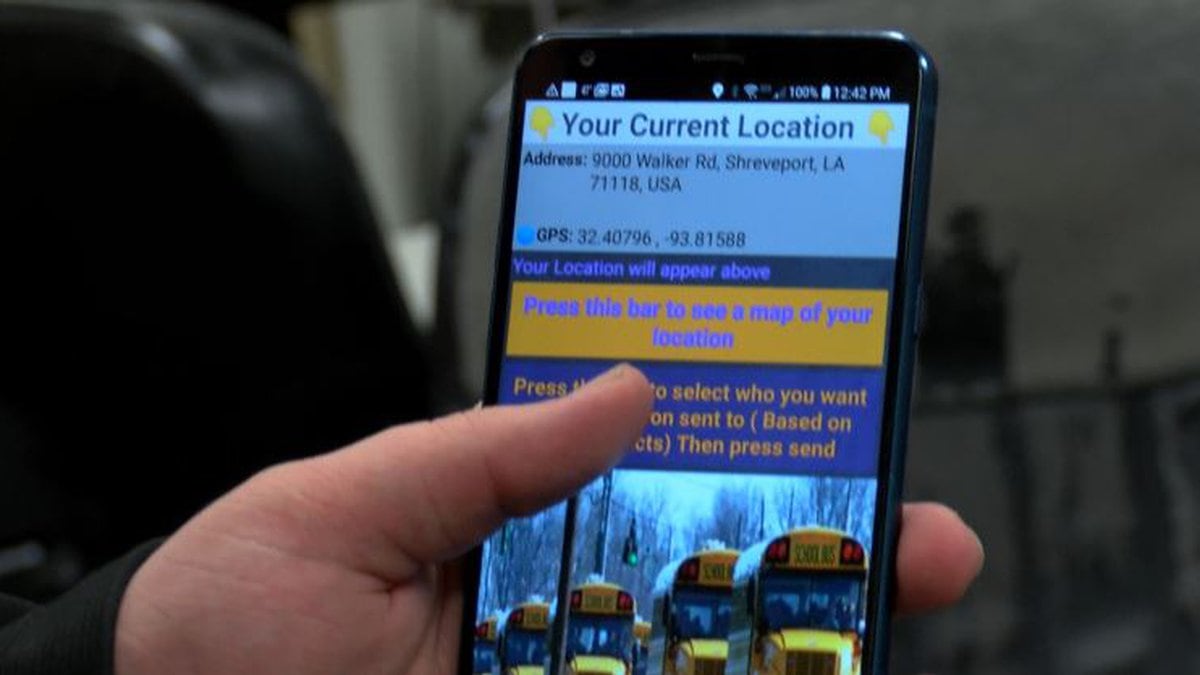 Updated: Mar. 3, 2020 at 4:02 AM CST
SHREVEPORT, La. (KSLA) - Students in Caddo Parish are working on ways to help keep parents informed about their children when they ride the bus.
Last year DeSoto Parish Schools released a new bus tracking app for parents, and over in Bossier Parish, the school system created an alert system.
Now three students at Southwood High School are developing an app for students and parents in Caddo Parish.
"Somebody one day just came up with the idea," said teacher Lloyd Rushing. "You know mom is always complaining that the bus is a half-hour away, where is the bus, and they go 'hey we'll just make an app that says where the bus is.'"
Rushing says the students have been working on this app for over a year as part of their school's EAST program.
EAST stands for educated accelerated through service and technology and is a program that allows students the opportunity to create projects using high-end technology.
These students discovered the MIT app inventor and began working on their app.
"It was basically find every bus," said junior Cecil Godejohn. "(We would) mark it on a map and when the bus was going on a route it would show up on a little map where we had students on it, so you can just track whatever bus your student should be on."
Godejohn says the app soon developed into more of a way for parents to find their specific student.
Students can download the app and send their location to those in their contact list. Sophomore Ryan Vallia-Towe says they are hoping to present this to the district once they finish the app.
"Once we get it completed and on the app store we're wanting to get it working with Raspberry Pi's," he said. "(We want) to put the Raspberry Pi's on the buses to where every time it stops it sends a location... to (the transportation director) and to their computers."
Freshman Whitney Jones has also been working on the app and says creating the app was challenging at first.
"I was a little confused and didn't understand what I was doing, and now I have a better understanding of what I'm doing and the process of what I'm doing," she said.
Right now the app is available for those who have androids, but they are hoping to have it available for those who have iPhones by the end of this year.
The students plan to present the app at their EAST conference next year and also want to present it to Caddo School's Transportation Department next year too.
Copyright 2020 KSLA. All rights reserved.