Louisiana authorities catch ambulance stolen in Texas
Now 19-year-old Kendal Tyson, of Dallas, faces charges of possession of a stolen vehicle, DWI, among others
Updated: Feb. 2, 2020 at 6:32 PM CST
BOSSIER CITY, La. (KSLA) — Louisiana authorities caught an ambulance less than two hours after it was stolen in Texas.
The unit's nearly 200-mile journey Sunday afternoon began in Dallas.
The Dallas Fire-Rescue unit was taken about 4 p.m., according to Louisiana State Police.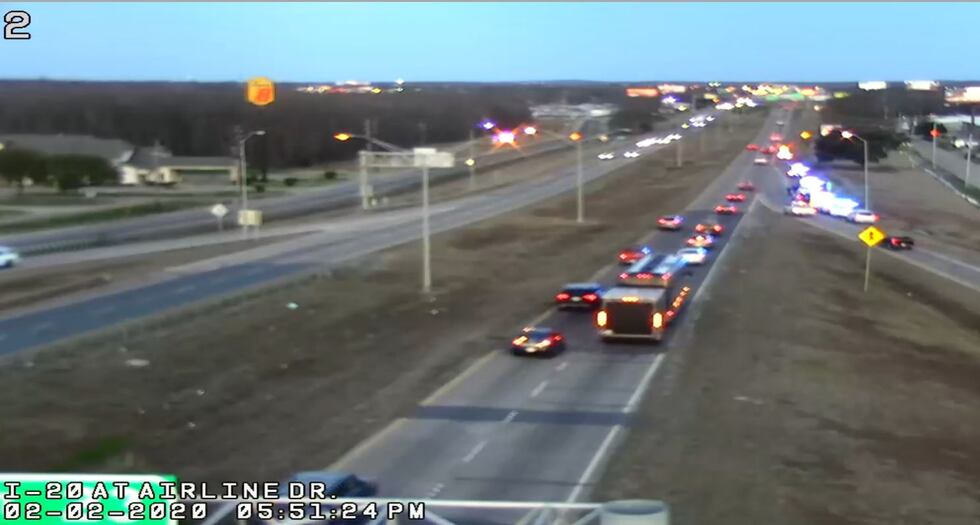 Louisiana authorities caught sight of the stolen unit about 5:40 p.m. on eastbound Interstate 20 near Bert Kouns Industrial Loop in Shreveport.
A high-speed chase ensued for the next eight miles or so.
The stolen ambulance encountered slowed traffic.
And that helped authorities stop it at 5:48 p.m. on eastbound I-20 between Airline Drive and Industrial Drive, Trooper First Class Brent Hardy said.
Authorities found no identification in the stolen ambulance or at the wheel of the vehicle, he said.
The woman has since been identified by Louisiana State Police as 19-year-old Kendal Tyson, of the 2700 block of Beechmont Drive in Dallas.
She was booked into Bossier Maximum-Security Facility at Plain Dealing on one count each of possession of a stolen vehicle, unauthorized use of a motor vehicle, driving while intoxicated, aggravated flight, resisting by false information, misrepresentation during booking and having no driver's license.
Charges are pending in Texas.
Copyright 2020 KSLA. All rights reserved.