KSLA documentary reveals alarming disparities in school discipline in Louisiana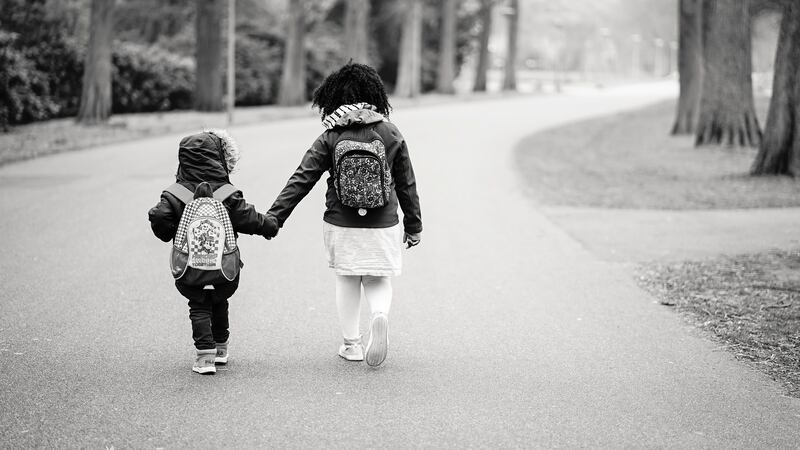 Updated: Jan. 1, 2020 at 4:37 PM CST
The KSLA original documentary "Code of Conduct" will air Monday, Jan. 6 at 7:00 p.m. on KSLA News 12.

Be the first to watch! The film is available to stream now on the KSLA Roku and Amazon Fire TV channels. Click here to learn more.
SHREVEPORT, La. (KSLA) - Caderious "Kuno" Small was in the fifth grade the first time he was suspended from school. He recalls an argument with a friend in music class that led to a fight.
Kuno was sent home, becoming one of the tens of thousand of students suspended from school each year in Louisiana.
While out-of school suspension is common practice in schools across the country, data shows that Kuno was much more likely to be suspended from school simply because he's Black.
In fact, data obtained by KSLA reveals that African American students accounted for 65 percent of out-of school suspensions during the 2018-2019 school year, despite making up less than half of the student population in Louisiana public schools.
This problem isn't a new one, and it's not unique to the Pelican State. Data collected by the U.S. Department of Education Office of Civil Rights in 2015 show inequalities in suspensions and expulsions exist in most states. Our analysis of this data shows little change in the imbalance in almost ten years.
We spent months investigating these disparities and interviewed more than a dozen people in order to produce "Code of Conduct", a KSLA original documentary exploring school discipline practices in Louisiana and across the country.
[ "Code of Conduct" is streaming now on Roku and Amazon Fire TV. Click here to add our channel. ]
We found that some schools in our community suspend African American students six times as much as white students. This is despite the fact that no scientific studies have found differences in behavior between students of different races.
In a 2011 study published in the School Psychology Review, researchers from the University of Indiana and the University of Oregon said, "Investigations of student behavior, race, and discipline have consistently failed to find evidence of differences in either the frequency or intensity of African American students' school behavior."
"Suspension and expulsion is one of the most critical issues facing public education today," says Dr. Alan Coulter, a Louisiana-based psychologist. "Any hour, any minute lost from instruction is a lost piece of potential for that student."
Dr. Coulter is one voice in a chorus of experts calling on schools to find alternatives to exclusionary discipline practices.
Deborah Fowler, the executive director of the public policy-focused nonprofit Texas Appleseed, is another.
"The use of exclusionary discipline is not only unlikely to make schools safer more orderly places, but it also increases the likelihood that students will come into contact with the criminal justice system," says Fowler.
Kuno agrees that his experience with school discipline has limited some of his progress. He says his out-of-school suspension in the fifth grade was his first of many, some of which he thinks were unjust.
Kuno remembers being suspended about five times in middle school and too many times to count in high school.
"It was back to back," he says when thinking about how often he was sent home from school. "I would come to school two weeks straight and then the next week I'm gone."
Kuno graduated from high school in 2018, but his journey to getting his diploma was fraught with difficulty partly due to missing school for discipline reasons.
Now at the age of 20, Kuno understands the impact this had on his life.
"I just regret it a lot. I feel like I'd be better than what I am now if I'd have just kept my head down and listened," he says.
The reality is, many students who have similar experience to Kuno's aren't as successful. Research shows that even one out-of-school suspension can greatly reduce the academic outcomes for a student.
"They're more likely to drop out. They're more likely to be retained in grade," says Fowler.
By including the perspectives of teachers, administrators, juvenile justice experts, and education activists, the documentary aims to explore some of the potential causes for the disparities in school discipline, the potential impact of suspension and expulsion, and the work being done to make sure all students get the education they deserve.
"Code of Conduct" airs Jan. 6 at 7:00 p.m. on KSLA News 12 and is available to stream now on Roku and Amazon Fire TV.
Copyright 2020 KSLA. All rights reserved.