STUDY: Louisiana drivers 7th most distracted in country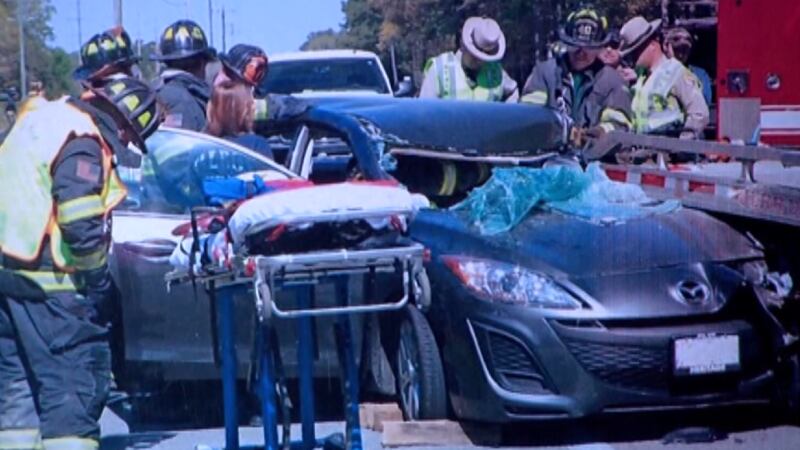 Updated: Nov. 22, 2019 at 5:35 AM CST
NORTHWEST LOUISIANA (KSLA) - Louisiana has seen an average of 132 distracted driving deaths in a 5-year stretch starting in 2013.
That's according to research by QuoteWizard, an insurance comparison shopping and research tool. Its analysis used figures provided by the National Highway Traffic Safety Administration, NHTSA.
That average translates into 13 percent of deadly accidents in Louisiana, more than double the national rate — it makes Louisiana the 7th deadliest state for such crashes.
There are a lot of efforts underway locally to help reduce the number of distracted driving crashes and deaths.
Lt. Richard Corbett teaches distracted driving at the Caddo Sheriff's Safety Town in west Shreveport. He said their goal is to create the worst possible outcome to scare young drivers straight.
"To where, when they try to do this, or even think about doing this behind the wheel they realize 'wait a second, I was in Safety Town, had those goggles on, I was hitting everything in sight when I had these on. I was walking and everything," Corbett said.
"And maybe that will help them, remind them, that this is not a good practice when getting behind the wheel of vehicle."
Lt. Corbett said it's all part of a larger effort.
"Our objective is to remove the desire to get behind the wheel, either distracted or impaired."
He's not alone. Ronald "Bubba" Fletcher is a public speaker for ThinkFirst. That's a non-profit agency that reaches out to young people to tell them about the dangers of drinking and distracted driving.
Those were the factors that led to Fletcher's paralysis from a near-fatal crash 12 years ago.
"Distracted driving, especially with cell phones is surpassing drinking and driving," he said.
That's why Fletcher is not surprised to hear Louisiana now ranks as the 7th deadliest state in the country for distracted driving.
"Nothing angers me more than to see somebody go Facebook Live or Snapchat and they're sitting in their vehicle behind the wheel."
Fletcher talks with young people about the risks they take that can lifelong consequences not just for themselves but for others.
"If you want to do something stupid with yourself, you want to be unsmart about this, then go do it somewhere else, where you can't harm anybody else. Don't put my family at risk."
There is a silver lining, of sorts, according to QuoteWizard. The study points out that the percentage of those crashes across the country has dropped from 6.2 percent of all deadly accidents down to 5.3 percent from 2013 to 2017.
Copyright 2019 KSLA. All rights reserved.