Early detection is vital in fight against breast cancer
Breast health is knowing what is normal so you will notice changes or abnormalities
Updated: Oct. 11, 2019 at 3:42 PM CDT
SHREVEPORT, La. (KSLA) — In observance of Breast Cancer Awareness Month, we here at KSLA News 12 recognize the importance of early detection and treatment.
"Other than skin cancer, breast cancer is the most common cancer among American women," according to the Centers for Disease Control and Prevention. "Mammograms are the best way to find breast cancer early, when it is easier to treat and before it is big enough to feel or cause symptoms."
With early detection, most women can survive breast cancer, if treated early.
Here are American Cancer Society's screening recommendations for women at average breast cancer risk:
Women ages 40-44 have the option to start screening with a mammogram every year.

Women 45-54 should get mammograms every year.

Women age 55 or older can switch to a mammogram every other year, or they can choose to continue yearly mammograms. Screening should continue as long as a woman is in good health and is expected to live at least 10 more years.

All women should understand what to expect when getting a mammogram for breast cancer screening – what the test can and cannot do.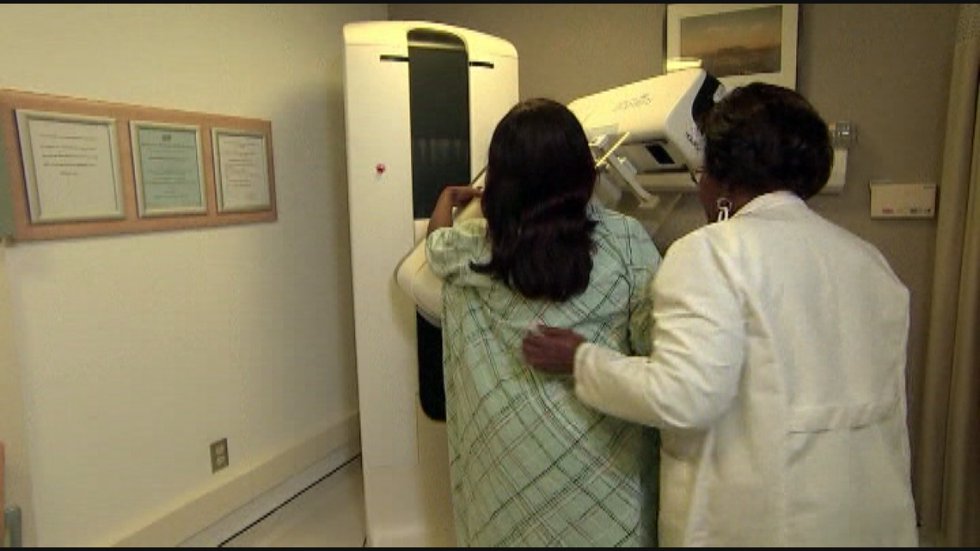 According to the Mayo Clinic, symptoms of breast cancer may include:
A breast lump or thickening that feels different from the surrounding tissue

Change in the size, shape or appearance of a breast

Changes to the skin over the breast, such as dimpling

A newly inverted nipple

Peeling, scaling, crusting or flaking of the pigmented area of skin surrounding the nipple (areola) or breast skin

Redness or pitting of the skin over your breast, like the skin of an orange

If you find a lump or other change in your breast, even if a recent mammogram was normal, make an appointment with your doctor for prompt evaluation
Breast health is knowing what is normal when it comes to your breasts.
This will help you to notice changes or abnormalities.
How to perform a breast self-exam:
In this week's KSLA Cafè, Domonique Benn and Adria Goins spoke with Delores Edwards, a breast cancer survivor.
Delores was diagnosed with Stage 2 breast cancer in November 2007 and has been in remission for the past 12 years.
Here are some of the points the ladies made during the KSLA Cafe' conversation:
1. Early detection can save lives
Delores does a self check on the 4th of every month and has a mammogram annually.
After a scare of her own, Domonique goes every year for her mammogram and suggests that people do it sooner than the recommended age. "When we grew up, it was at 40. However, if there is something that just does not feel right, do not wait until 40 and go."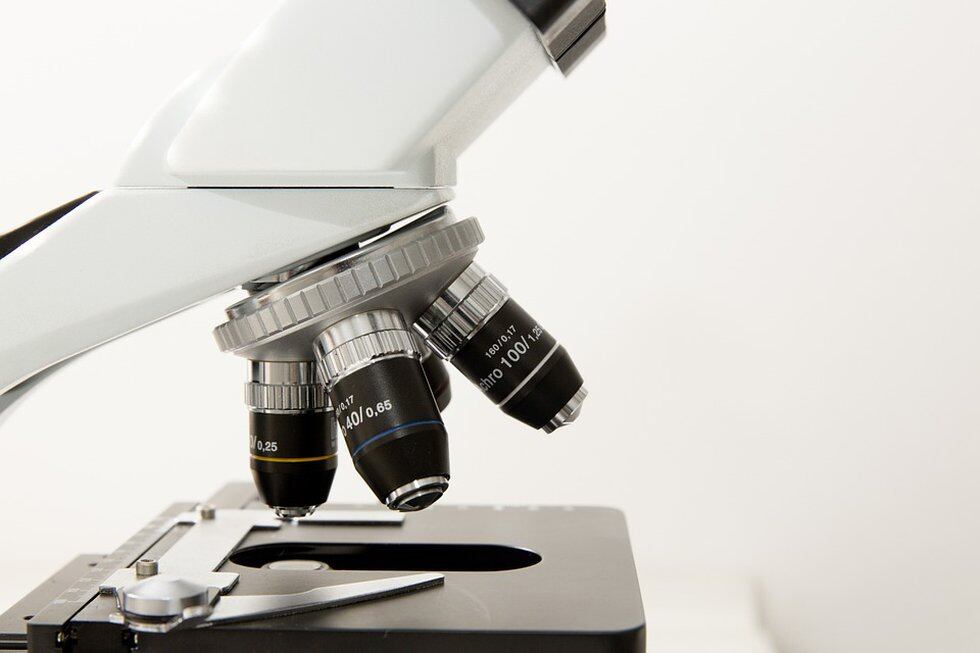 2. Testing for the BRCA gene can protect you and your family members
Delores said she did not have a family history of breast cancer and was the first in her family to be diagnosed with breast cancer. She also was tested for the BRCA gene, which sometimes can help determine whether a person is more likely to have certain cancers.
"I think it was Angelina Jolie who had a double mastectomy after she learned she had the BRCA gene," Adria said. "A lot of people are going ahead and saying they don't have breast cancer yet. And they're making sure they never have it."
3. There are alternatives to the traditional American health care system
A new type of patient-doctor system is an alternative to an ordinary hospital system. Direct primary care cuts out insurance by having the patient instead pay a monthly fee. Patients with a direct primary care physician get access to a personal doctor at any time. Most of the time, direct primary care clinics have their own pharmacies with low-cost prescriptions.
4. Men can get breast cancer too
Women are not the only victims of breast cancer. Matthew Knowles, father of Beyoncè Knowles, recently announced he has breast cancer.
"Just because you're a man, you're not inferior to breast cancer," Adria said.
In observance of Breast Cancer Awareness Month, several events are happening throughout the ArkLaTex:
The 2019 Komen Northwest Louisiana Race for the Cure is Saturday, Oct. 12. Late registration and packet pickup starts at 6:30 a.m. The Survivor and Fighter area opens at 7 a.m. The Kids Area opens at 7:30 a.m. The race will kick off at Mall St. Vincent, 1133 St. Vincent Ave. in Shreveport.
MLK Health Center and Pharmacy is hosting Mammograms & Manicures for women, insured and uninsured, to learn about their risk factors. Those who complete their annual mammogram on Oct. 24 will receive a free manicure and massage. The event will run from 8 a.m. to 4 p.m. that date at 865 Olive St. in Shreveport. The deadline to register is Oct. 18. Call (318) 227-2912 to do so.
Among additional resources, including organizations providing support and financial assistance, are:
Copyright 2019 KSLA. All rights reserved.