Shreveport woman provides 'breakfast at the bus stop'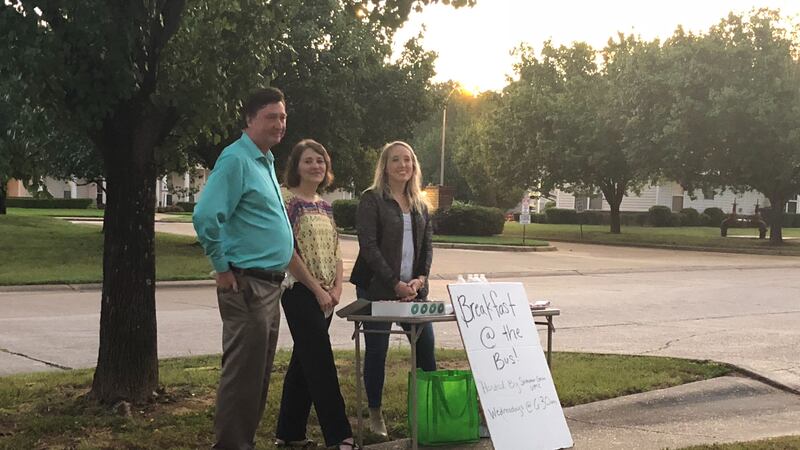 Updated: Aug. 28, 2019 at 6:48 AM CDT
SHREVEPORT, La. (KSLA) - Sometimes school buses are late, or kids wake up late and miss breakfast in the morning — but there's one Shreveport woman working hard to change that.
Every Wednesday morning Caressa Williams provides "breakfast at the bus stop" for children at the Cedar Creek Village Apartments. Her church, Summer Grove United Methodist, is right up the road, and rain or shine she provides donuts and other breakfast items for children every week.
Williams says the whole idea for this started last year. Her church was looking for a way to care for the community that surrounds them. They realized they rarely get an opportunity to interact with them.
"The bus stop is a place where there's already kids, so we decided to meet them where they are and hopefully add some positivity to their morning each Wednesday," she said.
Williams says she interacts with an average of 10 to 20 students and their parents each week and works hard to be consistent with coming.
"Lives get busy and kids often are in a rush and don't get breakfast so it's an easy need that we can meet just by being present for a few minutes," she said.
Williams says this is their second school year to do this outreach, and hopes this idea encourages others to do the same in their community.
Copyright 2019 KSLA. All rights reserved.