Shreveport OKs leasing C. Bickham Dickson Park to U.S. government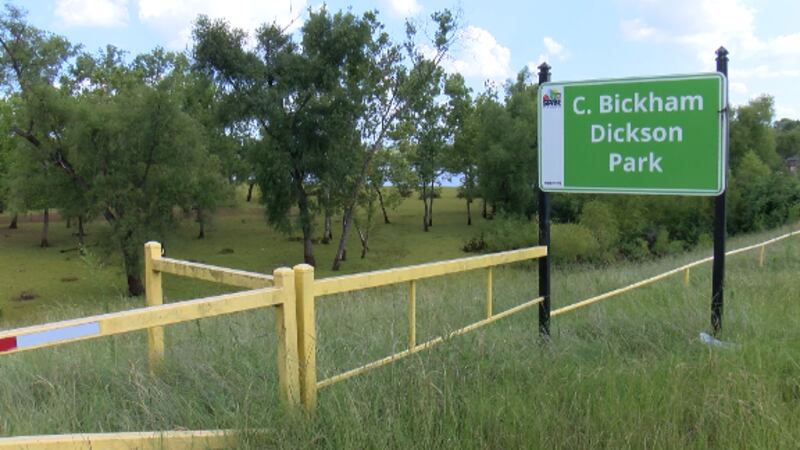 Updated: Jul. 9, 2019 at 10:59 PM CDT
SHREVEPORT, La. (KSLA) - It's a popular Shreveport park where you may enjoy boating, fishing or hiking.
On Tuesday, the City Council agreed to lease C. Bickham Dickson Park to the U.S. Fish and Wildlife Services.
The federal government will take over operation and management of the park, which will become part of the Red River National Wildlife Refuge.
The change helps protect wildlife and preserve the natural resources in the park better than the city can.
"We're not experts in that kind of conservation," SPAR director Shelly Ragle explained. "All those organizations are experts in preserving wetlands, preserving waterways, preserving land. So to give it to people who really are the experts I think will do the park the best good."
The plan to lease the park has been in the works for about four years.
The refuge is in Bossier Parish.
Now that Shreveport has approved the lease, the U.S. government will sign the paperwork and finish expanding the refuge's boundaries to include C. Bickham Dickson Park.
According to SPAR's website, the park includes a boat launch, an equestrian trail and fishing and picnic areas. It's more than three times larger than any other SPAR park or facility.
C. Bickham Dickson remains closed due to flooding.
It's no secret the park often is closed when it rains and the Red River rises.
"We care about the park because of what it adds to our community, what it adds environmentally, so we are excited to see someone take it who are experts in conserving the park," Ragle said.
This move also relieves the city of the cost and responsibility of the constant maintenance required at the park.
Copyright 2019 KSLA. All rights reserved.