Shreveport mayor apologizes to the late Sam Cooke, awards posthumous key to the city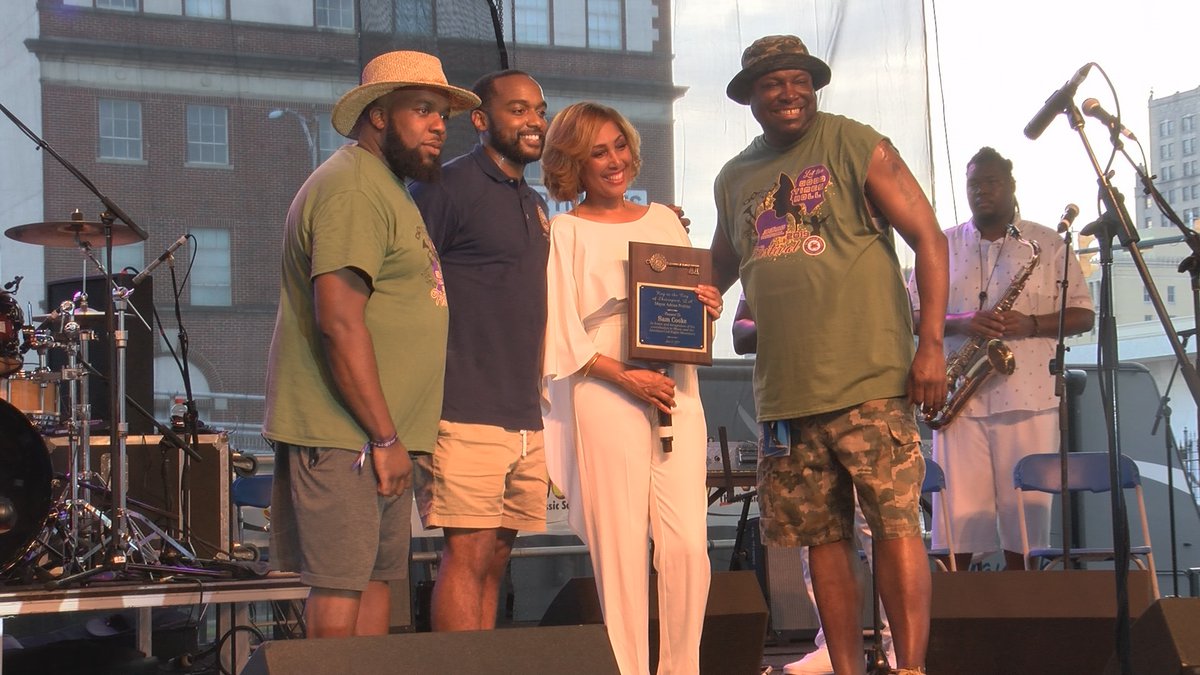 Updated: Jun. 22, 2019 at 10:52 PM CDT
SHREVEPORT, La. (KSLA) - After 56 years, Sam Cooke received a public apology for the racially motivated mistreatment he suffered while in Shreveport by area hotel staff and law enforcement.
Mayor Adrian Perkins awarded the late singer the key to the city at the Let the Good Times Roll Festival on Saturday, June 22.
Cooke's daughter Carla accepted the award on her father's behalf.
"I'm so honored that Mayor Perkins took the time to do the apology while I was performing at the festival," Carla Cooke says.
Please click here for a feature article on the injustice he faced in Shreveport and how it inspired him to write 'A Change Is Gonna Come'.
Shreveport apologizes to the late Sam Cooke, awards posthumous key to the city.
Copyright 2019 KSLA. All rights reserved.