Shreveport blaze involves at least 4 structures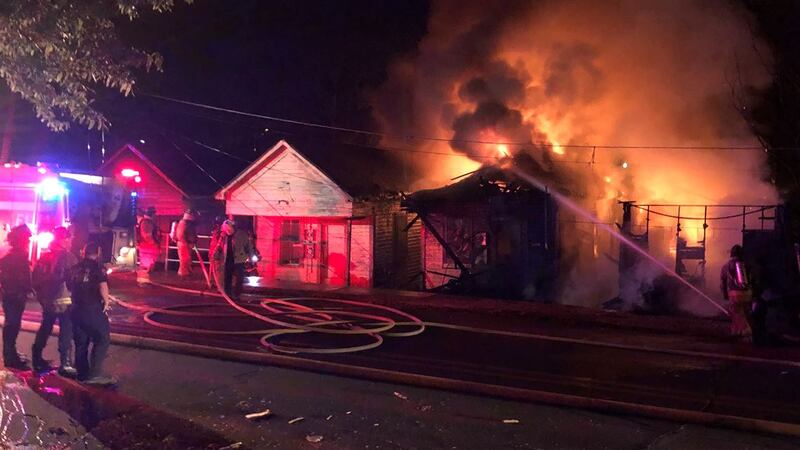 Updated: Mar. 27, 2019 at 9:37 PM CDT
SHREVEPORT, LA (KSLA) - Shreveport firefighters battled a blaze Wednesday night that destroyed two vacant houses and damaged two more in the 1200 block of Travis Street.
"The SFD investigator considers the fire suspicious due to the majority of the homes being vacant in the area," Shreveport Fire Department spokesman Clarence Reese said.
Flames were engulfing two of the one-story, wood-frame structures when firefighters arrived.
Two others were damaged by the fire.
It took 26 firefighters and 10 units 26 minutes to bring the situation under control, Reese said.
The fires near Travis at Schumpert streets were reported at 9:15 p.m., Caddo 911 dispatch records show.
No injuries were reported.
Copyright 2019 KSLA. All rights reserved.