Christ Fit Gym owner stands by his lawsuit over logo on football field
Bossier School Board expected to discuss the case at noon Tuesday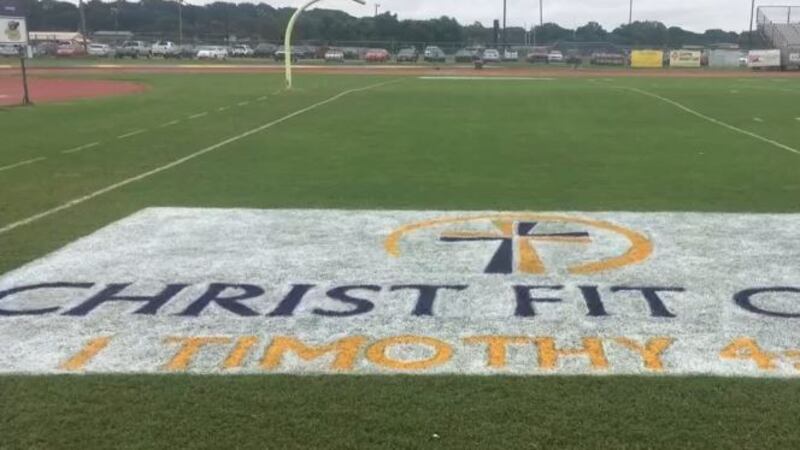 Updated: Sep. 10, 2018 at 11:56 PM CDT
BOSSIER PARISH, LA (KSLA) - "If people want it to go away, just put the cross back on the field. If we put it back on the field, it's over," says Billy Weatherall, owner of Christ Fit Gym.
His business has a lawsuit pending against the Benton Football Booster Club.
The gym's logo with a cross and the word "Christ" was covered up on the team's football field Friday before a judge ruled that it should stay until a court hearing later this month.
Bossier School District is amid a legal battle over the alleged improper use of prayer in school.
The district's legal counsel, attorney Jon Guice, said the group involved in that lawsuit complained to the district, so school leaders were advised to remove the Christ Fit Gym logo.
"I've gotten multiple phone calls and e-mails of people telling me to stand down," Weatherall said.
But he said the fight is bigger than just a logo.
"It's a slow fade. And I promise you, if I don't stand up for this right now, it ain't stopping with the logo on the field.
"They'll be coming for ads next. They'll be coming for what's in the programs. It's just not gonna stop right here, I promise you it will not stop with this," Weatherall continued.
"But what we need to do, we need to take a stand and just say no, enough is enough. We aren't going to stand for it."
Supporters are standing by Weatherall.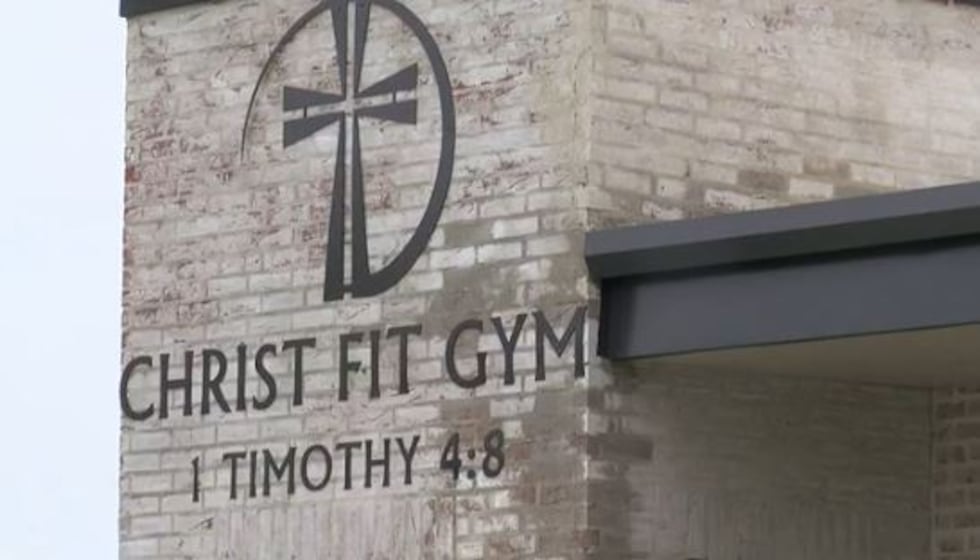 "I think it's an opportunity for everyone with like-minded beliefs, Christian or any faith, to stand up and show what you believe in and fight this battle very kindly," Christ Fit customer Chris Roppolo said.
Weatherall said he expects to hear something Tuesday about whether the logo can stay on the field.
On Friday, attorney Jon Guice said the Bossier School Board was not named in the lawsuit and had not met yet to discuss the allegations.
The board has called a special session at noon Tuesday to discuss the federal lawsuit over religion. Members are expected to discuss the gym's lawsuit as well.
Meanwhile, the Benton Middle School game scheduled on that field Tuesday has been moved to North DeSoto High School's field. However, school officials tell KSLA News 12 the game is being moved because of recent heavy rain and not the ongoing controversy.