East Texas woman makes unsettling discovery after 'Jeep run' down Stagecoach Road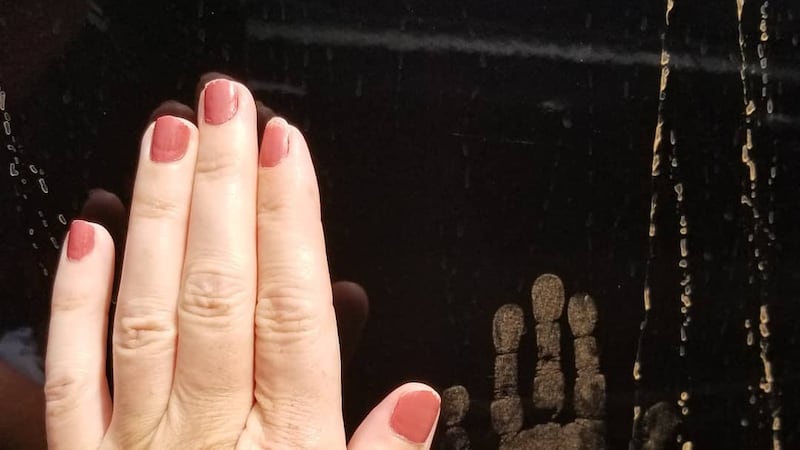 Published: Sep. 5, 2018 at 10:47 PM CDT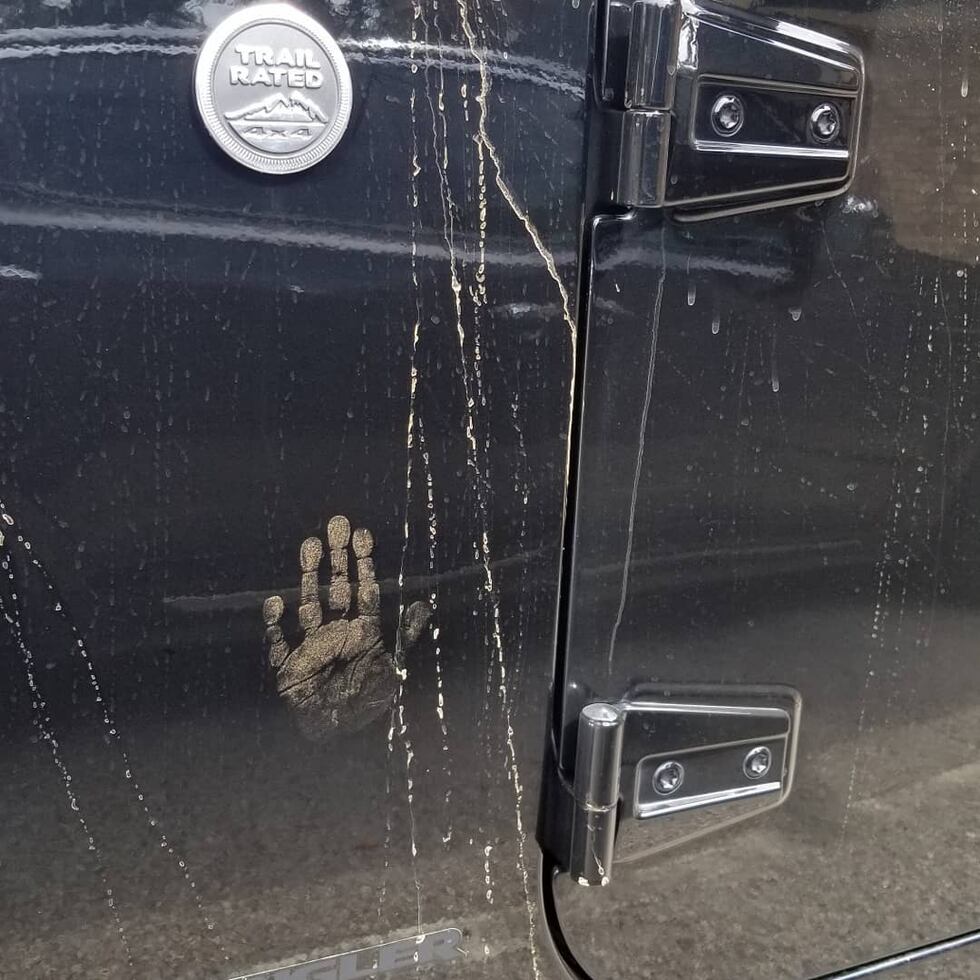 (KLTV) - A Kilgore, Texas, woman made a spooky discovery after she and some friends took a fun "Jeep run" down Stagecoach Road in Harrison County earlier this month.
They found a child's dusty handprint on the side of the Jeep when they got back from their trip Saturday between Marshall and Karnack.
Stephenie Prine, in a recent Facebook post, said she had no idea what many people previously have said about Stagecoach Road when she and her friends decided to take their "Jeep run."
And video and photographs included in her Facebook post Sunday fail to do justice to how dusty the road was, she added.
"This morning, we went out to clean the Jeep, and we are blown away by the child's handprint on the driver's side," Prine wrote in her post.
"At no point was a child anywhere near our vehicle during the ride to have touched it, especially not during the dusty parts of the drive."
Prine added that they washed and dried their Jeep before they went on the ride.
In a Facebook message to East Texas News, Prine said she never had seen or experienced anything like what happened.
"I am now doing my research," she wrote. "And I am finding that not only has this happened to others, but many have claimed to have witnessed more than just handprints."
Prine ended her post with the hashtags #stagecoachroad, #goosebumps and #blownaway.
She told East Texas News that she had no idea her post would become so popular.
So far, her post has 2,000 reactions, 1,600 comments, and 3,500 shares.
A historical marker states that Stagecoach Road was the main transportation artery between Shreveport, LA, and Marshall before the Civil War, according to the Texas Historical Commission website.
It also provided a link to New Orleans. The stage road paralleled the future route of Texas Highway 43.
"In some areas, iron-rimmed wheels and horses' hooves trampled the narrow roadbed as much as 12 feet below the surrounding terrain," the historical marker states. "Travel over the dirt road was uncomfortable in dry weather and often impossible in rainy seasons."
Click here to learn more about the road's history.
Copyright 2018 KLTV. All rights reserved.